Everybody is doing their end of the year lists, and I'm no different.
However, I had a hard time deciding how I wanted to do them. I didn't know if I had enough to say to make individual best and worst books of the year lists, and if I included all of those in one post, which categories I'd include and how many books I'd put in each category. The idea of simply tier-ranking all of the books I read in 2020 came to me because tier-ranking was a trend on book twitter and booktube a while ago, so I thought "Why not?".
Honestly, I kind of regret it because this post is humongous and took forever to put together (hence why it's late), but I hope you enjoy anyway! I tried my best to make this post easy to skim through, so if you don't want to read it in its entirely (totally understandable), you can just read the text in bold or stare at the pictures of the tiers!
Also, I don't usually do disclaimers, but since I know that some of the tiers I gave these books are going to be controversial, just a friendly reminder that this is simply my opinion. If you liked any of these books, I am so happy for you and wish that had been the case for me. Actually, many of the ranks I gave these books are just a matter of personal taste, and I can see why others would love them!!
Trash tier
The Starless Sea by Erin Morgenstern– *sigh* Already starting off very controversial. If you enjoyed this, you have all my respect because I wasn't smart enough for it. I had no idea what was going on the entire time!!! I'm sure this book isn't objectively bad, but I'm putting it in trash tier based on personal enjoyment (and also because I'm bitter about the month-long slump it put me in).
We Hunt the Flame by Hafsah Faizal– Uh, this was terrible. Definitely the most objectively bad book I read this year. I have no idea why I initially gave it 4 stars. THE ROMANCE MADE ABSOLUTELY NO SENSE. It's marketed as enemies to lovers, and the author definitely took that "to lovers" part seriously, because the protagonists start out with very good reasons to hate each other but they suddenly become attracted to each other after two seconds??? What gets me the most about this is that *spoiler* Zafira has good reason to believe that Nasir was the one who killed her best friend—but she's still attracted to him?? And their romance starts right after he dies too. Shouldn't you at least be a little bit in mourning over the death of your lifelong friend instead of making eyes at the terrifying assassin who may have been his murderer??? If I were your best friend I'd be cursing you from the afterlife. *end of spoiler* A part of me died inside whenever there was forced sexual tension between Zafira and Nasir. Not only that, but I felt like the side characters were useless, and were only added so that this book could use the found family trope in its marketing.
Bad tier
A Song of Wraiths and Ruin by Roseanne A. Brown– This book's place on this list is very much due to personal taste! It showed me that I need to be more selective with the YA fantasy I read because lately the genre has been more miss than hit for me.
Grandmaster of Demonic Cultivation by 墨香铜臭– I usually don't read danmei novels, so maybe that's why I didn't like this? This book's couple is so hyped, but I didn't get what all the buzz was about. 🤐
The Hating Game by Sally Thorne– Another book that I have no idea why I gave 4 stars upon finishing. My least favorite rendition of the hate to love trope is the one where one or both of them are revealed to have been attracted to each other the entire time, and that was exactly the case with this book. Plus, the main characters were annoying.
Empire of Sand by Tasha Suri– For a book marketed primarily for its romance, I felt no spark between the main couple, which is bad news because this book's plot is basically nonexistent.
Wilder Girls by Rory Power– It's funny because if you ask me what I thought about this book my mind will become the no thoughts, head empty meme. I seriously do not have any opinions on this book even though I read it. It was just… a book? It's going in this tier purely because it didn't evoke any feelings in me whatsoever.
The Sound of Stars by Alechia Dow– Listen, I don't know why I didn't jive with this book because technically there's nothing wrong with it! It's very diverse and explores the importance of art. But I just felt really bored and indifferent throughout my entire reading experience. It didn't help that I disliked the narrators of the audiobook.
We Are Totally Normal by Rahul Kanakia– I have nothing against books where the characters are allowed to be messy (especially if they're queer teens of color), but I don't think the protagonist in this received the consequences he should've.
The Unhoneymooners by Christina Lauren– You know those books that gave you serotonin while you were reading them, only for you to finish and realize that they actually weren't that great because the serotonin rush is over? That was my experience with this book. I had so much fun reading it and finished it in a day, but the third act conflict was Not It.
The Dark Tide by Alicia Jasinska– Would you look at that, another book on this tier that was absolutely forgettable.
Jellicoe Road by Melina Marchetta– I remember almost nothing about this book, but I think it was kinda weird. ¯\_(ツ)_/¯
Tarnished Are the Stars by Rosiee Thor– It was so obvious that this was a debut! It had plot holes, mediocre writing, and character relationships that formed too fast.
Mooncakes by Wendy Xu– I'm no art critic, but personally I wasn't a huge fan of the art in this. The plot was average too.
The Last Namsara by Kristen Ciccarelli– This book's worldbuilding and plot were so weak! And the romance was bad. I truly regret wasting my time reading it.
Clap When You Land by Elizabeth Acevedo– Another controversial one! I just felt very "meh" about this. I wasn't emotionally invested in the sisters' storylines at all, and it didn't help that their voices sounded a little too similar.
Scavenge the Stars by Tara Sim– This book wasn't bad, but it wasn't good either. I'm mad that I wasted my time on a book that was supremely mediocre.
There's Something About Sweetie by Sandhya Menon– Reading this taught me not to pick up another book by Sandhya Menon because her books are too cheesy and insta-lovey for my taste.
A Spark of White Fire by Sangu Mandanna– I'm very sad I didn't like this because it's many people's favorite book, but I found it forgettable in terms of characters and plot. I wager I wouldn't be able to tell you the names of the characters in two months.
These Violent Delights by Chloe Gong– I am ready to be canceled for this. I did not like These Violent Delights, and no one is more sad than I am. I probably would've enjoyed it so much more if I hadn't went in with such impossible expectations due to the synopsis making it sound like my Ideal Book. I feel like it told more than showed things about the characters. I wasn't a big fan of the romance because for the most part Roma and Juliette just reminisce about the past, and we never actually get to see how they fell in love. ://
Okay Tier
The Wolf of Oren-yaro by K.S. Villoso– Again, not for me! I like how well-realized the protagonist is and that it takes place in a world inspired by pre-colonial Philippines, but ultimately my feelings on it can be summed up with that "okay" vine.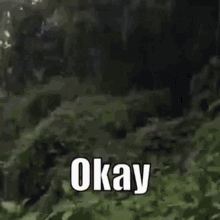 Jade War by Fonda Lee– This book was so slow and reading it sucked the life out of me! But I can recognize that it was objectively good.
The Invisible Life of Addie LaRue by V.E. Schwab– Lmao this book was so white. Thanks for glossing over centuries of BIPOC history and conveniently ignoring things like colonialism and slavery in order to write about a basic white girl's dance with the devil, Ms. Schwab. Also this book's ending was not what people hyped it up to be. The only reason it's not in a lower tier is because it was very easy to get through and the writing was good.
Heartstopper Volumes One, Two, and Three by Alice Oseman- These are very cute! Kinda like cotton candy—very fluffy, not much substance.
The Boy Who Steals Houses by C.G. Drews– Found family and autism rep! Liked this a lot but not enough to put in a higher tier, haha.
Wonders of the Invisible World by Christopher Barzak– Do I remember anything about this book except that it's like The Raven Boys but with ownvoices mlm rep? No.
This Mortal Coil by Emily Suvada– I loved this when I finished it, but after some reflection I realized that it sacrificed good character work for the sake of a fast-paced and twist-filled plot. I found the science in it cool though!
Wicked Fox by Kat Cho– The pacing of this was weird, which is not surprising because this book is heavily inspired by k-dramas, and I don't think the pacing of those would translate well into a book.
The Simple Wild by K.A. Tucker– This was cute, and I liked the Alaskan setting, but like with most romances, I lost interest after the couple got together.
The Weight of the Stars by K. Ancrum– I really don't know why I didn't enjoy my reading experience with this and was just hoping for it to end the entire time?? Because when I finished and looked back on this book I realized that the writing was good and some of the moments were so tender!!
On Earth We're Briefly Gorgeous by Ocean Vuong– I shouldn't have read this via audio because I missed so many things! But the writing was beautiful, and I remember this having really powerful quotes about being a queer child of immigrants.
Warcross by Marie Lu– I can see how others would love this but I couldn't connect to the main character and the romance was kinda boring.
Tweet Cute by Emma Lord– As the title suggests, this was cute. But this book absolutely should not have been marketed as enemies to lovers because the main characters were never enemies!
The Well of Ascension by Brandon Sanderson– Getting through this felt like a chore because it was so long and Brandon Sanderson's writing isn't very entertaining. But I'll admit that he has a galaxy brain because this book's mystery plotline blew my mind, and he can come up with whole cultures, magic systems, and races like it's nothing!!
The Song of Achilles by Madeline Miller– Maybe I'm just an emotionless husk of a human being, but I don't get why everyone was destroyed by this book because knowing how The Iliad goes truly desensitized me from this book's ending. The story and writing are beautiful though.
Cemetery Boys by Aiden Thomas– The characters were cute, but the plot paled in comparison and the murder mystery was underwhelming.
A Curse So Dark and Lonely by Brigid Kemmerer– This was a generic YA fantasy, the only things setting it apart being Grey and the cerebral palsy rep, but I admit that I had fun reading it.
Aristotle and Dante Discover the Secrets of the Universe by Benjamin Alire Sáenz– Glad I reread this because I definitely understood the story this time around. I think you'd like this more than I did if you have emotions.
City of Bones by Cassandra Clare– Reread this because I wanted to catch up on The Shadowhunter Chronicles, but decided to quit because there are way too many books and Cassie Clare's incest kink is just yikes. But I remember thinking this was surprisingly good? The worldbuilding was interesting and the characters were more likable than I remembered.
The Heart Forger by Rin Chupeco– Technically there's nothing wrong with this book, but I don't think Tea is as morally grey as everybody makes her out to be, and I'm not attached to the side characters at all. Will sadly not be reading the last book in this series.
A Thousand Perfect Notes by C.G. Drews– While reading this I couldn't help but notice how similar it was to The Boy Who Steals Houses by the same author? The two main characters of this have almost the same exact personalities as the ones in TBWSH, and their plots and themes are quite alike. If you asked me which I liked more though, I'd answer with TBWSH.
And Every Morning the Way Home Gets Longer and Longer by Fredrik Backman– I barely followed the events in this book because I'm the worst at listening to audiobooks, but I'm putting it in okay tier because it seems like I'd place a sad story about a grandpa losing his memory here. Yes, I am a good reviewer.
A Very Large Expanse of Sea by Tahereh Mafi– The romance in this is average, which is sad because this book is super romance-focused, but I liked the way it tackled Islamophobia!
The Empress of Salt and Fortune by Nghi Vo– I didn't have the brain cells to understand this book, but I liked its themes.
Beartown by Fredrik Backman– I liked how this explored the way society treats rape victims, but looking back the writing was kind of pretentious.
The Passengers by John Marrs– I was annoyed at how the POC characters in this book were treated, but this was such a thrilling read. The twists were jaw-dropping.
Harry Potter and the Sorcerer's Stone and Harry Potter and the Chamber of Secrets by TERF Rowling- Was going to reread the HP series this year, but quickly aborted my plans because of JKR. Unpopular opinion, but judging from these two books, the HP books do not hold up. The magic system isn't explained well (but maybe I just prefer hard magic systems), the characters are flat, and Joanne could've fleshed out the Slytherins way more because they were obviously just there to be antagonists!
Confessions by Kanae Minato– To be honest I was expecting this book to be REALLY messed up based on what I'd heard, and I came away feeling a bit disappointed. Also, this is probably because the book is translated from Japanese, but I found the writing boring.
Good Tier
One to Watch by Kate Stayman-London– This is one of my favorites of the year! As expected from a book that follows a TV show like The Bachelor, it was highly entertaining. I loved the casual diversity and was extremely satisfied with whom the main character ended up with.
Loveboat, Taipei by Abigail Hing Wen– I understand why people disliked this, but the drama was so fun to follow, and the love interest I was rooting for in the love triangle won. The main character is forgettable and the way some things in it were handled (e.g. the nudes incident, Rick's girlfriend's mental health issues) wasn't very good though.
The Burning God by R.F. Kuang– Though I had a few problems with the pacing (but I don't really blame that on R.F. Kuang because a LOT happened in this book), I think that this was a wonderful finale. The characters are so complex, and I'll always be grateful to this series for introducing me to a time in history that isn't very talked about.
You Deserve Each Other by Sarah Hogle– The main characters are insufferable at first, but then the romance gets so good!!
Graceling by Kristin Cashore– Initially, the main character seems like your cookie cutter "strong female protagonist," but she's given so much depth over the course of the story! Also Prince Po is the best.
Anna K by Jenny Lee– The writing was so fun and the story (which I would comp to Gossip Girl) was so entertaining!!
Scythe by Neal Shusterman– The worldbuilding was very interesting, but the romance was extremely forced.
The Priory of the Orange Tree by Samantha Shannon– I was in awe of this book's worldbuilding, and its writing was simple yet beautiful. But I was left disappointed by the characters, and I think it could've been shorter.
You Should See Me in a Crown by Leah Johnson– I remember like, two things about this book, but it was very fun and uplifting!! This would make a perfect Netflix movie.
Skyward by Brandon Sanderson– Interesting world and excellent take on the snarky AI trope. I just wish I was more invested in the characters.
The Drowning Faith by R.F. Kuang– Didn't know 15 pages could be this good.
With the Fire On High by Elizabeth Acevedo– I loved that this book's protagonist is a teen mom because we almost never get to follow perspectives like that in fiction.
The Bear and the Nightingale by Katherine Arden– I liked the female protagonist and the integration of Russian folklore. I really should pick up the second book soon!
The Falling in Love Montage by Ciara Smyth– This was a cute lesbian rom-com, and I liked that the ending was realistic but still happy.
The Scorpio Races by Maggie Stiefvater– I loved the setting of this book, and I didn't know I could enjoy a book about a horse race this much.
Why I'm No Longer Talking to White People About Race by Reni Eddo-Lodge– An educational and important read.
Blanca y Roja by Anna-Marie McLemore– The writing was beautiful, and I loved its messages!
The Language of Thorns by Leigh Bardugo– All of the stories in this were so good. I loved how it subverted fairy tale tropes.
The Final Empire by Brandon Sanderson– I got a little bored while reading this just like I did with The Well of Ascension, and I found some of the protagonist's choices questionable. The magic system, though a little hard for me to understand, is so smart though (I completely understand why it's one of the most famous hard magic systems ever), and the ending made me a little emotional, not gonna lie.
The Tea Dragon Festival, The Tea Dragon Society, and The Tea Dragon Tapestry by Katie O'Neill- The art is very cute, but I was honestly expecting the tea dragons to play a bigger role in these books.
The Best Lies by Sarah Lyu– I don't get why this book's average rating on Goodreads is so low because it was such a thrilling read, and it had one of the best portrayals of a toxic friendship I've ever read!
I'll Be the One by Lyla Lee– This is the definition of a feel-good book, perfect to fly through within a few hours. Seeing the main character succeed in the fatphobic k-pop industry made me so happy!!
The Henna Wars by Adiba Jaigirdar– An unexpected favorite! I usually despise insta-love, but the romance in this was so cute, and I loved the main character's relationship with her sister.
The Silence of Bones by June Hur– This was so atmospheric, and though there were sufficient clues leading up to the reveal of the culprit, I wasn't able to guess who it was at all!
A RomaJuliette Christmas Special by Chloe Gong– Read this just for my reading challenge. It was cute, and made me consider picking up Our Violent Ends despite how I feel about TVD because I've heard good things about it from early readers.
Vengeful by V.E. Schwab– I loved this at first, but then I realized that it was very white, especially the feminism. I still think that the superhero-esque storyline is cool, but I think some of the plot leaned so heavily into superhero tropes that it got a little cheesy.
The Lives of Saints by Leigh Bardugo– This was interesting, but I honestly think that it's not a necessary read. If you want some extra Grishaverse content, I'd 200% recommend The Language of Thorns instead.
The Midnight Lie by Marie Rutkoski– Many people were disappointed by this book, but I actually liked it. The f/f romance was great, and the ending got me so excited for the sequel!
A Wish in the Dark by Christina Soontornvat– This is a very underrated and wholesome middle grade set in a Thai-inspired world!!
Raybearer by Jordan Ifueko– This book's worldbuilding is so rich, and it subverted so many tropes in YA. One of the strongest debuts I've ever read.
The One by John Marrs– Interesting concept used to its full potential and great twists.
On a Sunbeam by Tillie Walden– The art was breathtaking. Also, found family and sapphics!!
Princess Princess Ever After by Katie O'Neill– Cute and gay. That's all I have to say. (That rhymed. 😎)
Black Sun by Rebecca Roanhorse– I feel like this book was just a prelude to the rest of the series, but I loved the Native American-inspired world, and the characters were compelling!
Fence, Vol. 4: Rivals by C.S. Pacat– This graphic novel series is basically Haikyuu but with fencing and the characters are actually gay.
Legendborn by Tracy Deonn– This is very reminiscent of early YA, with a love triangle and a main character who discovers a hidden supernatural world, but this time the MC is Black and there's queer rep. I loved the twist at the end, and I need my ship to sail in the sequel.
Felix Ever After by Kacen Callender– I loved how casually queer this book was and its message that gender identity and sexuality are fluid. Also, the love triangle was done masterfully!
From Lukov, with Love by Mariana Zapata– The romance was okay. My favorite part of this book was following the main character's journey from failure to success (I feel like she's a little unlikable but easy to root for anyway).
Anne of Green Gables by L.M. Montgomery– I can definitely see why this is a classic. Also Anne and Gilbert rivals to lovers blueprint.
When the Tiger Came Down the Mountain by Nghi Vo– Unique storytelling and sapphics!!!
Check, Please!, Book 2: Sticks & Scones by Ngozi Ukazu– Adorable, would very much recommend to fans of Heartstopper.
Miracle Creek by Angie Kim– This was such an exciting courtroom thriller. I loved how it made you feel a certain way about a character in one moment, and then completely change your opinion on them in the next!
Sick Kids in Love by Hannah Moskowitz– A book about sick kids where they don't die at the end!! This is perfect for people who like angst-free and healthy romances.
Love From A to Z by S.K. Ali– This book is unapologetically happy despite tackling hard topics like Islamophobia! The heroine could be described as prickly, but I liked that about her, and her love interest is so soft!!
A Heart in a Body in the World by Deb Caletti– The central message of this book is so powerful, but I think the writing was trying too hard at times.
Notes on a Nervous Planet by Matt Haig– This was one of the first books I read in 2020, so as you can imagine, I don't remember much about it, but I recall thinking that the author made some good points!!
God Tier
Know My Name by Chanel Miller– This is such a powerful and well-written memoir. Chanel Miller deftly recounts what it was like in court and piecing her life back together after being raped. I liked that she connected her experience to the ones of victims of police brutality and the horrors of the Trump administration. I've said it before and I'll say it again—everyone (who can handle its subject matter) should read this book.
The Full Tier List
I'm actually surprised at how many books I liked enough to put in good tier?? I was expecting the majority of these books to fall into okay or bad tier because 2020 was a disappointing reading year, as evidenced by the fact that only one book made god tier (😭).
What were your favorite and least favorite books of 2020? (Please comment because I'd genuinely like to know.) Have you read any of these books? What did you think about them?