It's Favorite Posts of the Month part two!!
In case you missed it, FPOTM is a monthly feature where I highlight my favorite posts I read that were published in the previous month. And to make the posts less boring to read, I intersperse them with gifs. (This month's theme is rainbow for Pride Month!!) I'm actually a little sad because I didn't really find any favorite favorite posts in June, whereas I had so much in May, but oh well. At least I didn't have to worry about this post being too long.
In the wake of the murder of George Floyd, Black bloggers Saoudia @ With Love, Saoudia and Faith @ Pages Left Unread shared their thoughts on being Black in the bookish community, the changes they want to see, etc. It's so, so important to listen to what they have to say, and I hope that even though BLM isn't trending anymore, we'll still continue to support Black authors and creators, and actively call out racism and microaggressions within the community.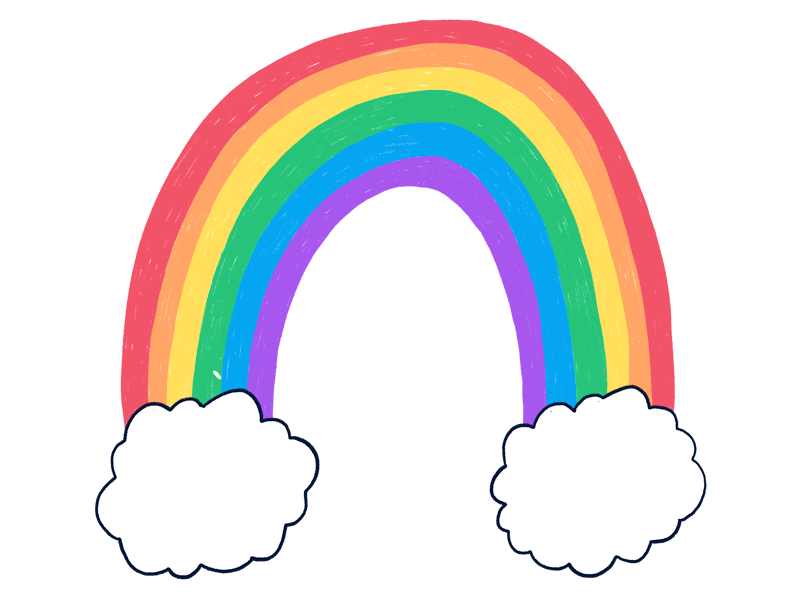 Kay @ Hammock of Books discusses her thoughts on separating J.K. Rowling from Harry Potter. I think that Kay addressed this topic really well, and I want to make it clear that even though I've talked about the Harry Potter books on this blog before, I don't support JKR's transphobic, homophobic, etc. views whatsoever. (This might be off-tangent, but my opinion is that we shouldn't just stop at not giving JKR money, but we should also stop talking about HP on all our platforms. Whether you like it or not, talking about her work could encourage people to support her. If you must love HP, love it quietly in consideration for trans people who probably get hurt every time they're reminded of JKR or HP.)
Xandra @ Starry Sky Books shares more things that she wishes she had known before joining the book community. Xandra gives some of the best blogging advice ever, and this time is no different! I highly recommend the previous parts of this series too!
May recommends 50+ books by and about queer people of color, ranging from backlist titles, new releases, and anticipated releases. This post is so comprehensive, and I'm forever in awe of how much work May puts into her posts and boosting diverse books!! I also have Opinions on books about QPOC written by white people, but I'll keep them to myself for now, and just beg you to read ownvoices QPOC books.
Marie @ Drizzle and Hurricane Books questions if book bloggers' work is really valued. The #PublishingPaidMe hashtag that made the rounds on book twitter to show the disparity between what publishers pay white authors vs. Black authors sparked discussion about how much Bookstagrammers, BookTubers, and book bloggers are paid. And, well, you and I both know that it's extremely rare to earn money from book blogging. I admire Marie so much for writing a post about the underappreciation of book bloggers within the book community, and I'm so frustrated that even though we put just as much work into our content as BookTubers and Bookstagrammers do, we rarely get the same compensation for our work. Marie expressed my thoughts on the topic way better than I could.
Chana @ Paper Procrastinators discusses whether you can separate art from the artist. I think this is such an important discussion to have as more and more authors get exposed/show their asses lmao. I really don't think that separating the art from the artist is truly possible, and I loved discussing all the nuances of this topic with her!!
Fadwa @ Word Wonders shares books from all genres and age ranges that have pansexual main characters. Reading this post made me sad about the lack of pan rep out there, but I was also in awe of how comprehensive it was! Fadwa does such a good job of promoting diverse books, and I highly recommend checking out all the Word Wonders TBR Expansion posts.
Em/Zainab @ Em's Bookish Musings discusses asexuality in literature with two other asexual bloggers. This post is part of It's Queer Here, a Pride Month feature hosted my Em. I highly encourage you to check out all the posts in it, but this one is my personal fave. I loved reading about these bloggers' thoughts on their sexuality being represented in literature!
CW @ The Quiet Pond hosts Pride Month at the Pond. CW is really doing the most when it comes to boosting diverse books and voices, I'm forever in awe of her!! In this month-long feature, CW hosts guest posts and interviews with queer people in the community and recommends numerous LGBT books. I highly recommend that you check out at least some of the posts in this feature, especially her book recs!!
Lastly, May @ Forever and Everly and Marie @ Drizzle and Hurricane Books are hosting the Fourth Annual Book Blogger Awards!! I can't express how excited I am to see how things pan out this year! I'll definitely be writing my own nominations post, even though I don't even know how to begin choosing the bloggers I want to mention and the categories I want to put them in. :") But please, please write your own nominations post and support the Book Blogger Awards!! May and Marie are putting so much effort into this event, and it's such a great way to uplift book bloggers!!
As always, please don't get hurt if one of your posts isn't here. As long as I left a like on your post, I enjoyed reading it!
What are your thoughts on J.K. Rowling and separating the art from the artist? Feel free to link to your favorite posts of the month in the comments!