You may have noticed that I don't have a "favorite posts I read this month" section in my wrap-ups like many other bloggers do.
This is due to multiple reasons: my wrap-ups are long enough, sometimes I forget to save posts I like, etc. However, since I still want to promote my fellow bloggers' content (and I'm running out of post ideas…), I've decided to start a new monthly feature boringly titled "Favorite posts of the month"! It's pretty self-explanatory: at the end of each month, I'll be dedicating an entire post to mentioning posts published in the previous month that stuck out to me, along with some commentary on why I liked them.
Also, since this post would just be a boring wall of words otherwise, I will intersperse gifs from the c-drama The Untamed throughout its entirety. 😌 (I'm actually thinking of doing a different gif theme every month lmao. I'll probably do rainbow for June because Pride.)
Arin @ Tomes of Our Lives talks about why she will never recommend Leah on the Offbeat by Becky Albertalli and the sapphic books she'd recommend instead. This post is proof that fiction does not exist in a vacuum, and books can cause genuine harm to readers. Arin is so brave for sharing her experience with Leah, and I sincerely hope it doesn't happen to anyone else.
Vera @ Wordy and Whimsical lists her all-time favorite pieces of media. It's fun to read about someone's all-time favorite books, but when someones lists their all-time favorite pieces of media?? So much respect. I could never narrow that list down. 😂 (I also may be a bit biased because one of my tweets inspired Vera to write this post…)
Emme @ A Literary Latte shares her top four tips for staying motivated and productive. As one of the most spontaneous and unorganized people ever, I really needed this post. Also, Emme has recently come back from hiatus with an absolutely beautiful new blog design, and if you haven't followed her yet, you should. She's one of the nicest people in the community!
Aditi @ One in a Million talks about what the show Never Have I Ever means to her and why you should watch it. This post perfectly illustrates why (good) representation in media matters. Reading about what it was like for Aditi to finally be accurately represented through this TV show—after countless instances of erasure and misrepresentation—is guaranteed to give you a burst of serotonin. 🥺
Sophie @ Me and Ink discusses consumerism in the book community. Sophie masterfully dissected this topic—how it shows up in the community, how it's a good thing, and how it isn't. I really loved engaging with this blog post, since I've bought into the "buy, buy, buy" mindset in the past, and as a teenage international blogger, books and bookish items are so much less accessible to me.
Jessica @ Jessica C. Writes tests recipes from books. As someone who's extremely bad at anything related to the kitchen, I have so much respect for people who can bake/cook. 😂 This post was so fun to read, and there are many beautiful food pictures in it too!
Holly @ Nut Free Nerd wonders if she'd read more if she didn't blog. I often think about this as well, and I absolutely agree with everything Holly said in her post. I couldn't have said it better myself—her blogging voice is one of the most concise and sophisticated I've ever come across. ❤
Malka @ Paper Procrastinators talks about what blogging has taught her: geography edition. I love reading Malka's discussions because she always brings up things I'd never thought about before. This time she explains why she loves looking at which countries Paper Procrastinors' viewers come from, and recommends books that don't take place in the US/UK. I really appreciated that she did so, because I live in the Philippines, and I'm kinda tired of only reading books set in Western countries, especially America. 🤷🏻‍♀️
Charvi @ Not Just Fiction discusses why she doesn't like critically analyzing books. I related to this discussion so much. I suck at critically analyzing books, and primarily rate them based on enjoyment and investment. 😂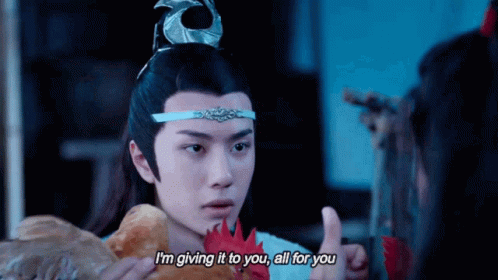 Marie @ Drizzle and Hurricane Books talks about how book blogging has changed in the past five years. I definitely haven't been blogging for as long as Marie has, so getting an insight into what it was like in the past was so interesting. Some of the changes made me sad, but I'm glad that I'm now aware of them.
Margaret @ Weird Zeal shares things in books that don't interest her. I love the shade in this post. 😂 Plus, I agree with almost everything she mentioned in it.
Charis @ Charis Rae shares a two-part series on why The Hunger Games isn't about violence. Charis is one of, if not the biggest THG stan I've ever met. Don't believe me? She put together two essay-like posts on why the core theme of The Hunger Games is propaganda.
Faith @ Pages Left Unread reviews Felix Ever After by Kacen Callender. Felix Ever After is a recent release by a trans Black author, and it's perfect to pick up right now. Not only because of all the bad things happening, but also because it's Pride! I'm so excited to pick it up this month. Plus, it's so clear from Faith's review that this book meant so much to them.
Stephen @ Stephen Writes reviews Where the Crawdads Sing by Delia Owens. Stephen has one of the best blogging voices ever, and it shines through the most in his reviews. I honestly can't imagine reading his 5-star review of Where the Crawdads Sing and not wanting to pick it up.
Alex @ Whimsy Pages lists five reasons why you should read the Winternight trilogy by Katherine Arden. Since I just recently finished the first book in this trilogy, this post was perfect for me. I'm so excited to continue Vasya and Morozko's story!
Rhi @ Marshmallow Harmonies lists eight books with found families and friendship squads. Found family is one of my favorite tropes ever, and if you actively dislike it, I do not trust you as a person.
Divine @ R E A (D) I V I N E discusses her struggles in promoting diverse books. I cannot express how much this post spoke to me! I know the work I do to promote diversity is imperfect, so learning that someone else shares the same fears and struggles was so validating. 🥺
May @ Forever and Everly recommends 25 books by Asian authors. Read Asian books. That's all.
Cas @ Daydreaming Ink discusses problematic content. What makes something problematic and how we should interact with problematic works are hot topics in the book community, and I'm sure not everyone shares the same views on them. I loved reading about Cas's.
Kate @ Your Tita Kate reviews the last book in The Folk of the Air Trilogy, The Queen of Nothing. The amount of salt in this post, omg! She masterfully dissected all the reasons why QoN was a disappointing finale that ruined everything the previous books set up.
CW, Joce, and Stella @ The Quiet Pond hosted a month-long feature for Asian Heritage Month. Lastly, I'm including a whole month's worth of posts. I couldn't pick just one out of the numerous interviews and guest posts with Asian authors, bloggers, and creators that were published by the Pond all throughout the month of May. Though my personal faves are the interview with author Xiran Jay Zhao and conversation with fan artist Sylvia Bi (😉), I guarantee that every single post in this feature is worth reading. It's a celebration of Asian voices, and each post shows you that everyone's experience with being Asian (in the book community) is different.
I already know that dedicating an entire post to my favorite posts from other bloggers was such a good decision. I had so many posts that I wanted to feature, and I'm so glad I had the space to talk about why I liked them. But please don't be hurt if one of your posts wasn't included here. ❤ It doesn't mean I don't appreciate you, and I had to cut this post down since it was getting too long. There's always next month!!
Also, since this feature aims to promote bloggers, feel free to comment your favorite posts that were published last month below. (Yes, you can self-promo.) I promise I'll try my best to read and comment on them!
Do you like any of these posts too? Have you watched The Untamed?