Yes, I'm aware that we're more than a week into April already.
But I have the ambitious goal of reading 20 books in April, and so far I've only read four. So here's hoping that this post motivates me to read 16 more books this month! (Imagine how embarrassing it will be if I don't read at least half of these books…)
I normally don't do TBRs because I'm a mood reader. But since this list is so big, I think there'll be a book here to fit any and all of my moods. I'm also participating in two readathons this month, and I'd love to share the books I plan on reading for them! Plus, I've been low on motivation to post lately (more on that below), and a TBR was the only post I felt like drafting. 🤷🏻‍♀️
Books I Started in March
⇉ City of Bones by Cassandra Clare
The only reason I'm rereading this is so that I can read the Shadowhunter books I actually care about. I started the audiobook more than a month ago, and I have zero motivation to continue listening. 😭
⇉ The Scorpio Races by Maggie Stiefvater
I haven't seen a lot of people talk about The Scorpio Races, but everyone who's read it seems to love it. I got about 20% into it before I set it aside. I was starting to feel slumpy, and I didn't want to ruin my experience with this slow and atmospheric novel, just because I wasn't in the mood for it. I'm actually in the mood for it now, but sadly, there are more pressing books that I have to get to. (T_T)
Books that Have Been on My TBR Since Forever
⇉ With the Fire On High by Elizabeth Acevedo
I've lost count of how many times a comment I've left on a blog post said something along the lines of "I need to read With the Fire On High; its cover is so pretty!". But in my defense, its cover is even more beautiful in person!!! And not only that—its naked hardcover is pretty too!! My mom actually read this as per my recommendation, and she loved it! Look at me recommending books I haven't even read and getting away with it. 😎
⇉ Anne of Green Gables by L.M. Montgomery
Whenever I mention Anne of Green Gables in a post, everyone immediately tells me that I have to read it—and I know!! I'm not big on classics, but this is one classic that I'm DYING to read. I asked my parents to buy me the gorgeous Puffin in Bloom version a long time ago—even before I started this book blog—and I can't believe I haven't read it yet. I also can't wait to watch the TV show adaptation, Anne With an E, after I read this!
⇉ The Starless Sea by Erin Morgenstern
The Starless Sea hasn't been on my TBR for very long, but I couldn't find another category to put it in, so here it is. I'm reading it because it's part of my 5-star predictions TBR. I don't know much about it—all I know is that it has beautiful writing and fits in the "books about books" genre—but I'm already in love with the main character's name (the name Zachary Ezra Rawlins is ICONIC).
⇉ The Priory of the Orange Tree by Samantha Shannon
Another book that's on my 5-star predictions TBR! The mere fact that this is a 900-page adult fantasy novel makes me quiver in fear. But it features an f/f romance, dragons, and a matriarchal society, so I have to make the effort. Also, I follow Samantha Shannon on Twitter, and she's such a cool and intelligent person!
O.W.L.s Magical Readathon
I'm pretty sure you've heard of the Magical Readathon already! It's a readathon based on the O.W.L.s (Ordinary Wizarding Levels) from the Harry Potter series, and since this readathon is pretty complex, I won't be trying to explain it here. (Check out the host's announcement video if you want more information!)
For my career path, I decided to go with Spellmaker, which requires seven O.W.L.s, meaning I have to read seven books. I've already completed three subjects, so here are the last four books I have to read!
Astronomy: Read the majority of a book while it's dark outside ⇉ The Well of Ascension by Brandon Sanderson
I'm reading a sequel a month after reading its first book—who am I?? The Well of Ascension is such a huge book—I don't know what I was thinking when I decided that I'd read the majority of it at night. But there's no backing out now! // Buddy read with Rukky (but she's already finished it, because she's a legend and I'm not)
Divination: Use a random number generator to select which book you'll read ⇉ Graceling by Kristin Cashore
This is the last book I have to read before I can finally post the next Caitlin Reads!! I remember begging my parents to buy me a copy of Graceling years ago, only for me to… never read it. But hey, I'm reading it now. This was released before 2010, and I'm eager to see if it still holds up now! (From what I've read of it, it does. I love Katsa already.)
Ancient Runes: A book with heart in the title or cover ⇉ A Heart in a Body in the World by Deb Caletti
A Heart in a Body in the World has been on my physical TBR for almost a year, and it's about time that I finally read it! I don't know much about it, except that it's about a girl who decides to go running? I also know it tackles an important topic—toxic masculinity, I believe, but don't quote me on that.
History of Magic: A Book featuring witches/wizards ⇉ The Heart Forger by Rin Chupeco
Another sequel!! Look at me go!! While I had some problems with The Bone Witch, I saw a lot of potential in its sequels, and I hope that I love this series as much as my fellow Asian bloggers do. I'm pumped to continue Tea's journey and see her relationship with Kalen bloom in The Heart Forger!
Stay Home Reading Rush
I've wanted to participate in the Reading Rush (formerly called the Booktube-a-thon) for YEARS now. However, I've never been able to because it always takes place in July, when I'm busy with school.
Well, the gods have smiled down upon me, because the hosts decided to hold the Stay Home Reading Rush this month! I can't pass up the chance to finally participate in the Reading Rush (even if it's not the ~official~ Reading Rush).
(You can find out more about the Stay Home Reading Rush, which will take place from April 16th to April 19th, by checking out the Reading Rush Twitter page!)
Read a book that'll make you smile & Read a book while in the same room the whole time ⇉ The Boy Who Steals Houses by C.G. Drews
I'm finally gonna read The Boy Who Steals Houses AHHHH!! Despite the fact that I should've read it a long time ago, I think it's the perfect time to read it in April, which is Autism Acceptance Month (the author is autistic, and I believe one of the main characters is too). This is a Goldilocks retelling featuring a found family, and I have high hopes that it'll make me smile. C.G. Drews is also an icon within the bookish community (I'm sure you've visited her book blog, book twitter, and/or Bookstagram at least once).
Read a book with a house on the cover & Read a book set somewhere you wish you could go ⇉ The Bear and the Nightingale by Katherine Arden
I've wanted to read The Bear and the Nightingale for so long, and I'm finally getting to it, because it's the only book on my TBR with a house on the cover!! I haven't heard the best things about this particular book, but I have heard amazing things about its sequels. Also, I'd love to go to Russia at least once in my life. 🥺
For CAITLIN READS
Not revealing the theme of next month's Caitlin Reads in the interest of it being a surprise, but feel free to guess!!
(Covers link to Goodreads.)
A Mini Life Update…
So, I've have had no motivation to do anything blogging related lately. I think I'm burnt out on interacting with people on the Internet—which sounds super mean, I know! Please don't take it the wrong way I love you all. 🥺 But my brain is weird, and it regularly decides that I no longer want to engage with people.
I've also been putting a lot of pressure on myself to schedule tons of post before my summer break ends, and I think it's backfiring, since I now have zero inclination to write posts. As a matter of fact, I've been trying to cram all of my hobbies (blogging, reading, watching shows, even writing) into my summer break, and I don't think it's working.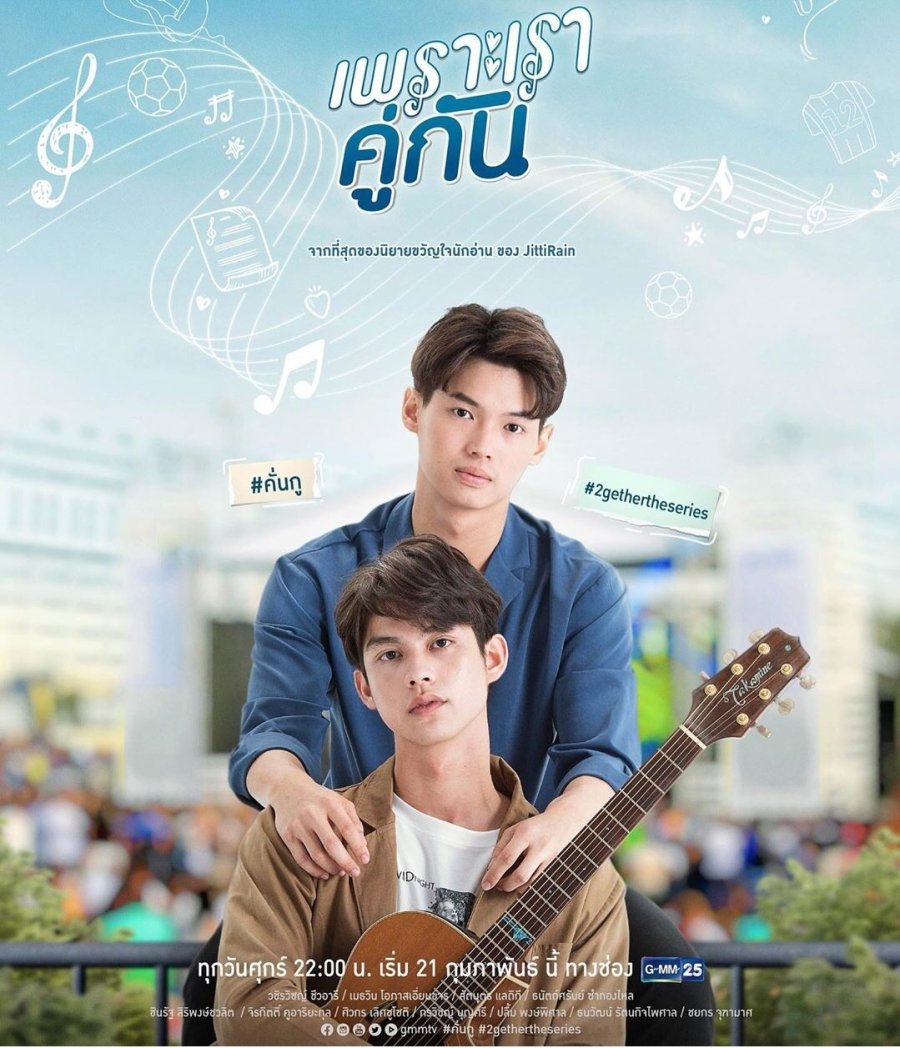 However, I've recently been watching a lot of things, something I do when I no longer have any brain cells (which is always, to be honest). I recently became obsessed with a Thai drama called 2gether: the Series thanks to Chaima! It's a romance between two boys who start fake dating, and it's so freakin' cute! 2gether is the ultimate show to watch if you're feeling down—I'm 99% sure you'll be at least a little bit happier after you watch it!! And you can watch all the episodes (with English subs) on YouTube. 💖
Also, I'm currently making my way through the the first season of a Spanish TV show called Money Heist. Sadly, I haven't fallen head over heels with it yet like the rest of the world, but I really want a red jumpsuit and Dali mask now. 😗✌🏻
How's quarantine going for you? Which books do you plan to read in April? Are you Participating in any readathons this month? Have you watched 2gether or Money Heist? Have you read any of these books? Did you enjoy this post? (Haha, weird question, I know, but TBRs aren't my thing, and i feel like this post was a bit of a mess.)