I feel like we readers–and honestly, people in general–tend to focus on the negative side of things.
We always talk about what we're doing wrong or need to improve on (hello, I'm the Queen of Self-Deprecating Jokes here). So I love that the Good Reading Habits Tag helps us look at the bright side of things for once! Thank you so much to the lovely Olivia @ Purely Olivia for tagging me! Please check her blog out if you haven't yet—her blog is perfect in every way. 💕
This tag is pretty simple! Just link back to the creator Ally @ Ally Writes Things, list some of your good reading habits, and spread the love by tagging other bloggers!
I rarely fall into reading slumps.
I first drafted this post in January, so the above heading was supposed to say "never" instead of "rarely." But I fell into a reading slump in February, breaking my slump-free streak. 💔
I do rarely get into reading slumps though. I read multiple books at a time, and almost always (the only time this didn't happen was during my reading slump), I'm eager to finish at least one of the books I'm currently reading.
Also, is it bad to say that I take my Goodreads reading challenge way too seriously to fall into a slump? I may be a failure in all aspects of my life, but I am not a failure when it comes to my Goodreads challenge. 😔✊🏼 This is especially relevant right now because I set my 2020 reading challenge to 100 books, which is the highest number of books I've ever set out to read in a year.
---
I don't use bookmarks.
This may seem a bit insignificant, but it's convenient okay!! Yes, I almost always read via ebook, so most of the time, bookmarks are useless to me anyway. But even when I read physically, I don't need a bookmark. I was probably younger than ten the last time I used one.
It all started when I was a child, and decided to challenge myself to memorize the exact page numbers I left off on instead of using a bookmark. I got pretty good at doing it, and the habit of not using a bookmark simply stuck. I don't memorize exact page numbers anymore, but I always have an idea of where I left off on. If I don't find the right page on the first try, I'm usually not far off, and it takes about two seconds to flip to the right one.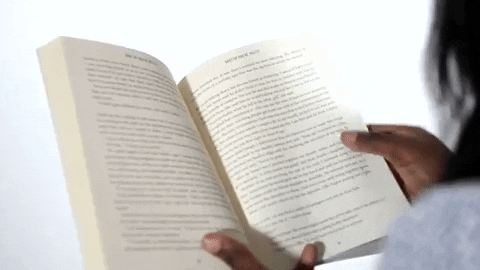 ---
I don't spend a lot of money on books.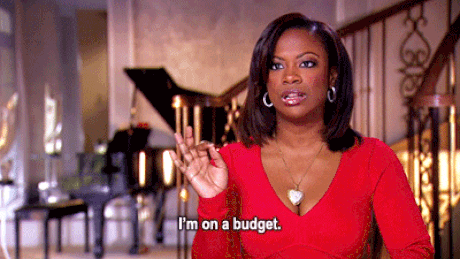 In relation to the gif above, I have to be. I'm a high school student with no source of income. 😂 It would be impossible for my family to buy physical copies of all the books on my TBR.
I'd say a solid 90% (or more) of the books I read are ebooks, which saves me SO MUCH money. I also try to get free/cheap books any way I can by taking advantage of sales, gift cards, and the like. My Twitter account is filled with retweets of giveaways*….. though I haven't won one in a long time. 😔
*Fun fact: I won a giveaway once, but I didn't respond to the host in 24 hours, so another winner was chosen. To this day, I'm still mad at myself for neglecting Twitter that time.
---
I don't request arcs.
I'm not at all looking down on people who do request arcs. If anything, I'm hardcore rooting for them to get that advanced copy! However, I can't relate to the "oops, I went on an arc request spree, and now I don't know how I'm gonna read all these books on time" book blogger problem.
I don't like requesting arcs. I find it tedious to update my information on Edelweiss (haha, Netgalley? Don't know her), and knowing that I have to finish the arcs before a certain date stresses me out. Most of all, I'm perfectly content with waiting until the book releases. Maybe it's just been too long since a cliffhanger truly got to me, but either way, I have plenty of backlist books to read while I wait.
I tag:
No pressure! 💓
Do we share some of the same good reading habits? What are some of your good reading habits?