Hello! Sorry for disappearing a bit.
I'll be explaining why later in this post! But long story short, February was a hectic and eventful month. I celebrated quite a few milestones, and also cried a lot (internally, thankfully, though I did actually cry once). Anyways, I'm just glad that February is behind us, and I'm looking forward to March being better!
There's no denying it. February was a horrible, no-good month.
And it was also my birthday month.
But my birthday was actually pretty nice! It was on the 15th, and sadly I wasn't able to publish something on the blog during my birthday, but I did tell people on Twitter, and I was shocked at how many people wished me a happy birthday there! 😭💖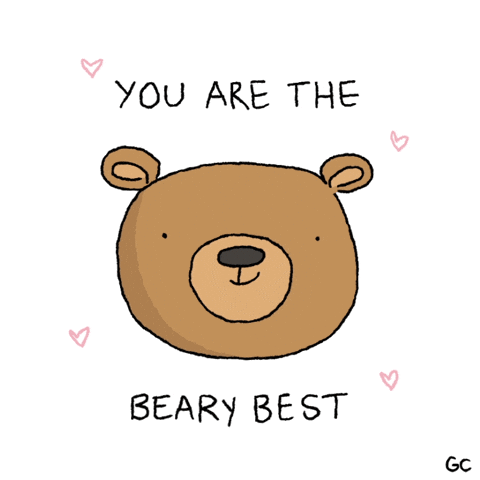 I'm pretty lucky to have had decent birthdays for like, three years in a row now. This time around, I had a table tennis tournament on the day itself, and though it started off a little rough, I was happy with what I had accomplished by the end of the event! (Also my teammates are the best and they surprised me on my birthday twice. 🥺)
I actually cried on my birthday, but not because of anything that happened on the actual day—it was because of what happened the day before, the 14th, Valentine's Day. So yes I had a sucky Valentine's Day this year! Thankfully it had nothing to do with my (nonexistent) love life, but it was still pretty horrible.
I don't want to get into specifics right now, but if I had to sum February up into one word, it would be failure. Many goals and expectations I have for myself weren't met in February. There were so many days, Valentine's Day just being one of them, that made me want to cry and stop existing for a little while. And I'm simply ready for 2020 to be great again like it was in January. 😔
To top it all off, I got appendicitis toward the end of the month. I had to get surgery immediately because my appendix was close to bursting, then I proceeded to spend the last few days of February in the hospital. Let me tell you, it is NOT fun to have a needle stuck in your hand and to not be able to take a bath for DAYS.
I'm super happy to be writing this wrap-up from home! Currently, my health is perfectly fine and I'm recovering from my surgery wound. My biggest worry is the fact that I'm gonna miss almost two weeks of school because of appendicitis, and I kid you not, I'm going to die when I go back.
In February, I signed up for the Pondathon, a readathon hosted by our friends over at The Quiet Pond. Using CW's amazing free resources, I created my Pond character, Pantastic, and joined Team Gen, which focuses on reading backlist books!
Unfortunately, I did poorly in the readathon, which is no one's fault but my own. I just don't think readathons are for me. My other reading obligations at the time (reading for Black History Month, scheduled buddy reads, etc.) prevented me from reading a lot of backlist books during the readathon's duration. I also fell into a reading slump, and had no motivation to complete side quests.
February wasn't just terrible life-wise—it was terrible reading-wise as well. I only read 6 books, which I know is already a good amount. But I could've done SO much better if only I hadn't fallen into a slump! I'm pretty bummed about this because 1) now I'm behind on my Goodreads reading challenge of 100 books, and 2) I haven't fallen into a reading slump in almost a year!
Harry Potter and the Sorcerer's Stone by J.K. Rowling– HP just doesn't hold up anymore, now that I'm reading it through a more mature lens. I'm excited to continue my reread of the series and see how I feel about the rest of the books though! ★★★☆☆ Goodreads review.
Scavenge the Stars by Tara Sim– This book. Could've been. So much more. But no—it was terribly mediocre!! Also the author did not deliver on her promise of a gayer and more ridiculous Jude and Cardan. ★★☆☆☆ Goodreads review.
From Lukov with Love by Mariana Zapata– I can see how this wouldn't work for some people because the characters are unlikable and the romance is extremely slow-burn. But personally, I LOVED and really needed its message about never giving up. (Also this was my only 4-star read of the month and everything else got 2 or 3 stars yay.) ★★★★☆
Heartstopper: Volume One by Alice Oseman– I finally read it!! And it was as cute as everyone says it is! (Only gave it 3 stars because I feel like it didn't have much substance besides being a cute and feel-good read.) ★★★☆☆
Wilder Girls by Rory Power– I'm someone who HAS to care about the characters, and these ones sadly didn't do it for me. Also, upon further reflection, that open ending wasn't it, but at least I didn't have to suffer through more pages. (This book would work for a certain kind of audience though, I'm just not one of them.) ★★☆☆☆ Buddy read with Caro 💚
Wonders of the Invisible World by Christopher Barzak– I know "I didn't care" isn't a valid criticism, but I really didn't, okay! There's nothing objectively wrong with this book. It just failed to garner any emotion from me, and I binged the audiobook one night without ever retaining anything I listened to just so that I could finally mark it as read on Goodreads. ★★☆☆☆
DNFs
I've never had to include a DNF section in my wrap-ups before, because I haven't DNFed a book in so long, but these two books were giving me reading slump—there was no choice. Also, my experiences with them were both a case of "it's not you, it's me," so I didn't want to finish them, and then give them an unfairly low rating.
I should honestly allow myself to DNF more—I'd be so much happier and get through books way faster. I also rate a lot of books low because I just "didn't care," which I know is unfair.
Steel Crow Saga by Paul Krueger– I kid you not, I'm the only person in the world who doesn't like this book. Everyone else considers it a new fave. But I got super bored while reading it for some reason. And I found two of the main characters insufferable. But, it has AMAZING representation (Asian and queer)—please pick it up just for that and the fact that a lot of people adore it.
Get a Life, Chloe Brown by Talia Hibbert– Again, this has INCREDIBLE representation. The protagonist Chloe is plus-sized, Black, and chronically ill. But. I couldn't finish this book because both Chloe and Red were constantly thinking about each other in a sexual manner, and it was making me uncomfortable—which is no one's fault but my own. (I'm baby and some romance novels aren't for me—sadly, this was one of them.)
Another month wherein I was horrible at interacting. My whole replying-to-comments-within-four-days thing has gone down the drain. I haven't blog hopped in so long—it's scaring me!! And on top of all that, I was pretty bad at posting.
But honestly, I've stopped beating myself up about not dedicating time to my blog, because I know I have valid reasons for not being able to. Especially as I've already hit my one-year blogiversary, I've realized that there's more to life than this blog—it's just a hobby, and I should treat it as such. Which isn't to say that I don't care about blogging!!! I've simply realized that nothing will be lost if I don't post every week or blog hop everyday anymore. I hope you guys understand if I have to disappear for awhile. (Though I still feel bad about my unanswered comments—sorry for ignoring you guys! 😫)
Also, I wasn't able to publish a Caitlin reads… in February! I'm sorry to everyone who was waiting for the next installment in the series!! The theme of February's post was supposed to be romance novels, in line with February being the ~month of love~. However, I wasn't able to finish Get a Life, Chloe Brown, and by the time I DNFed it, there wasn't time to put the post together.
I'm not sure if I can read books for March's Caitlin reads… since those books are technically part of TBRs, and my body literally rejected TBRs in February—I don't want to fall into a reading slump again. BUT, the series will come back in March or April—I promise!
Favorite Posts from the Blog:
My one-year blogiversary was in late February!! And to celebrate, I confirmed whether your assumptions about me are true or not.
Fun fact: This is the only unedited post on my blog. I scheduled this post intending to go back and edit it later, but before I could, I was hospitalized because of appendicitis. It went up with a few typos, and I wasn't able to cut down and rephrase a few stuff. But it was my one-year blogiversary, and I wanted to have a post go up on the day itself. I hope this post was still readable even though I didn't excessively edit it like I do with the rest of my posts!!
For my blog's birthday again, I reflected on how it's changed and grown in the space of a year.
I feel like February was a horrible month for many of us, and frankly, I'm ready to cry with the rest of you about it in the comments.
But I can't tell you how excited I am for this month, because after the first two weeks of March, it'll be my summer break (a.k.a. the sole source of my will to live during the school year)!!!!!
Was February also a terrible month for you? What was the best book you read in February? How did you spend Valentine's Day?