On February 26, 2019, I wrote and published my first ever post on Caitlin Althea.
And it'll be February 26, 2020 in less than a week—less than a week until I hit my one-year blog anniversary. That's… surreal. One year is such a huge milestone, and a lot can change in a year, as evidenced by my blog. If you've been following me since the beginning, you must know that my blog has changed a lot—in terms of content, post types, blog aesthetic—you name it! And as I near my one-year anniversary, I think it'll be fun to look back on all the ways my blog has changed since I first started it.
I don't do memes anymore.
Remember the Caitlin who used to participate in Top Ten Tuesday regularly? Yeah, she's gone now.
When I first started blogging, I thought that I had to participate in memes. Sure, they were fun for a while, but they quickly lost their appeal because I realized that they don't work for me. I hope I don't hurt anyone by saying this, but personally, I find them boring.
I'd rather read and create more original content—which isn't to say that weekly memes are unoriginal! They just aren't as original as, say, a discussion. Plus, I don't like it when the same topic is regurgitated 100 times in a day.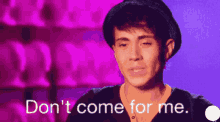 ---
I post less frequently.
Sometimes I look back at the time I used to post three times a week during the school year and wonder how I did it.
(Okay, I managed it because I posted "easier" posts before, like Top Ten Tuesday and book reviews.)
Posting more than once a week stopped being feasible because of how busy I am with schoolwork and extracurricular activities. The fact that I always have a lot on my plate sucks away not just my time, but my motivation to blog and read. School gives me a lot more stress and anxiety than it should, and I hate that that prevents me from doing what I love.
I also focus more on quality rather than quantity now. I've fallen in love with discussions (most of which take days to write), and out of love with book reviews and Top Ten Tuesday.
---
My sense of aesthetic has most definitely improved.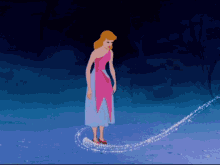 A nice-looking blog? I don't know her.

– February-October 2019 Caitlin.
Back then, I really didn't know where to start on how to make my blog look pretty.
I didn't even know what WordPress themes were??
I didn't pay attention to correct pixel sizes, so most images I uploaded were blurry, too big/small, and lacked size uniformity among themselves.
I wanted to use template featured images, but didn't know how to categorize my posts meticulously enough to do that. But then I was also too lazy to make a featured image for every post I uploaded??
Basically, I was a mess who needed to be hit over the head with a nice sense of aesthetic.
Thankfully, I've gotten so much better at design, cohesiveness, and formatting now, and dare I say—my blog actually looks good?? I really want to write a design tips post in order to help people with the struggle™, but I know that it'll take a super long time to write!! (I actually wrote a first draft which took two days to finish already, but deleted most of what I wrote because it made no sense. 🙃)
For now, I'll just direct you to two book bloggers who actually know something about design, Kat @ Novels and Waffles and Tracy @ Truffle's Literary Wonders! These two wonderful human beings are the creators of Blogiful, where they each shared blog design tips (some of which I implement into my own blog and others that I've never even thought of) for a week! They've done Blogiful twice now, so you have 28 wonderful posts to check out! ✨
---
I rarely post reviews now.
This one makes me a little sad. I used to post a review every week, and now I barely post a review a month. People actually used to compliment me on my reviews and say I wrote great ones! 😥
Sadly, I stopped writing them because of the change in my posting schedule. Since I only post once a week now, I want my only post for the week to be something more fun than a review. (Not to say that reviews aren't fun, but I think that discussions,tags, etc. are more entertaining.)
They also stopped being fun for me to write. Just like weekly memes, I only published reviews because I thought I had to. But I'm telling you right now, you don't have to review every book you read (unless, of course, you promised an author or publisher you would)! There's a lot of pressure in the book blogging world to do this, but honestly? It's your blog and you can post reviews whenever you like.
That being said, I feel bad because this blog is practically devoid of reviews now, so check out these lovely bloggers who regularly post excellent reviews! *chef's kiss*
---
I actually post discussions.
This is probably the most surprising part of my blogging journey! When I first started blogging, I thought that I would never post a single discussion. I thought that I wasn't cut out to write them, and that discussions had to be ~controversial~ in order to be good.
Now I know that isn't true at all. Sure, discussions are sometimes hard to write because they're usually more than 1k words and structuring your points can be difficult. But publishing a discussion can be so rewarding! It's not just that they usually do well stats-wise, but the comments you get on them are so good! It's so nice to put work into fleshing a topic out and giving your opinion, only for people to share their own thoughts with you!
If you're a blogger who's intimidated by discussions, I encourage you to try posting at least one! (I'm actually thinking of posting a guide to writing a good discussion, hehe.)
---
The overall quality of my posts has gotten so much better.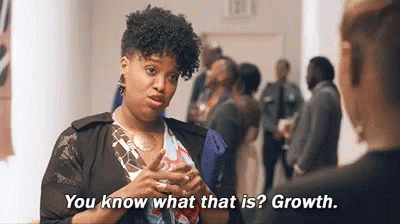 When I think of how my blog has changed over these 12 months, the first thing that comes to mind is how much my posts' quality has improved. I think I've truly figured out what it is that makes a post appealing to an audience! I've found my blogging voice and gotten ~kinda good at formatting.
(For a hodgepodge of tips on how to improve post quality, you can check out this how-to post that I'm super proud of, hehe!)
---
In conclusion,
In my first year of blogging, I learned that it's okay not to post what every other blogger posts, as long as you enjoy what you write. I also found that I value post quality over quantity.
My blog definitely has some areas that it needs to improve on, but I'm honestly so proud of how it's grown in its first year! It's more "me" than ever, and I think that's the key to having a good blog.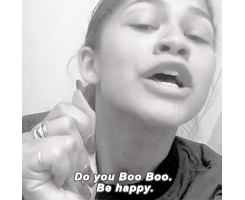 One Year Blog Anniversary Post Announcement + Feedback Form!
For my one year blogiversary, I want to do a fun post, but not a Q&A. Not just because I've already done one in the past, but also because I think that Q&A's are a little too common. Though don't get me wrong, I love them a lot. So for my celebratory post, I'll be reacting to your assumptions about me!
You may have missed it, but a few months ago, lots of YouTubers were doing videos like this. I don't know who first made a video reacting to people's assumptions about them, but I admire them for creating the evolved form of the Q&A.
So yeah, send me your assumptions about me! You can send them by commenting on this post, replying to this tweet, emailing me, DMing me, whatever. Can you tell that I'm desperate for people to assume things about me. Your assumption can literally be about anything—my love life, favorite food, books, etc. You can even send a mean one, and I won't care because it'll make the post spicier. 🌶
If you want to be anonymous, you can send your assumption/s via my feedback form! I created a feedback form for my blog because I'd love to know how you guys feel about my blog—what you want me to improve, what you like about it, etc. If you take the time to answer it, you'll have my eternal thanks and gratitude! Your feedback would truly help so much, trust me.
Can't see the form? Click here!
I really can't wait celebrate my one-year blogiversary! It's such a huge thing. 🥺 Also, I know I'm being sappy, but I can't thank you enough for going on this journey with me. *showers you with all my love*
How has your blog changed since you started it? Have you noticed these changes about my blog as well? Have you answered my feedback form and sent at least one assumption about me? (Please say yes.)