Don't we all love New Year's resolutions?
Okay, maybe not. But my point is: everyone's 2020 goals posts have been so much fun to read, and I think a lot of people think so too! Today, I'll be sharing mine!
1) Start a brand new blog series!!!
EEEEEEEK. The posts in this series will take a long time to make, but I've been having so much fun working on the first one. I'm very excited to see what ya'll think about it!
---
2) Have a more healthy relationship with stats
I've touched on this before, but I care about stats—sometimes to the point that it's unhealthy. I don't want to stop caring about stats because it's a natural thing to do (see: Why do bloggers care about their statistics?), but I don't want to care about them to the point that it becomes toxic. That means 1) No comparing myself to others, and 2) Being happy with how a post does no matter what.
In 2019, I found it disheartening that some of the posts I worked super hard on didn't do as well as I expected. But I've realized that putting all my self-worth into stats is a losing game, because they're out of my control! What I can control is the amount of love and effort I put into a post, and even if a post I put my heart and soul into doesn't get much engagement, I still want to be happy with myself, because it's a post that I'm proud of.
---
3) Reach 1,000 followers?
If I don't reach a thousand blog followers in 2020, I will not feel bad whatsoever. However, in approximately ten months, I have gained 500 followers, and I think that getting to 1,000 in 2020 isn't impossible? 1,000 is like, the highest number of followers I can imagine my blog getting, and I'll kinda feel like I "made it" if I hit this number. 😁
---
4) Schedule a sh*t-ton of posts
I think the farthest I've been able to schedule ahead is a week in advance. It takes me so long to finish a post—usually more than two hours. Writing, formatting, editing? I spend so much time doing them, because I want everything to be perfect, even though there's no such thing 😔
In 2019, I want to have all posts scheduled a month in advance. Additionally, I want to schedule a whole three-four months worth of posts during the summer, because next school year, I'll be starting STEM, a very challenging and workload-heavy strand. If I have that big a cushion of scheduled posts, then I can focus most of my time on academics during the school year.
---
5) Reply to comments within four days
I'm pretty sure this is one goal I'll look back on and laugh at myself for because hahaha, you THOUGHT. But I ALWAYS let comments pile up, and I feel so guilty about it! I know what it's like to feel ignored, and I don't want anyone who comments on my blog to feel that way! I do have valid reasons for always being behind on comments, but in 2020, I want to prioritize replying to them more. Sometimes I find replying to comments intimidating? Even though everyone is so nice?? I don't know why??
---
6) Write one discussion a month
If I don't meet this, I won't be mad at myself because discussions take a LOT out of me. Most of them take literal days to plan, write, and polish. That being said, they are—without a doubt—the most successful posts on my blog. Somehow, people think I write good discussions?? That's unreal to me because when I started this blog, I had ZERO plans to write discussions. I didn't think I had the skill set/ideas for them. 😭💖
---
7) Do not say "RTC"
This is undoubtedly the easiest goal in this entire post. I'm that stereotypical book reviewer who says "Review to come" after they finish a book, only to never write said review. I hope none of you are holding me accountable for the reviews I promised in 2019, because it's unlikely that I'll get to most of them now.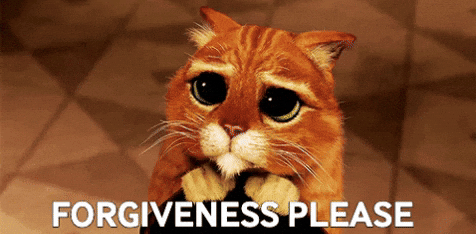 1) Read 100 books
If I don't complete my Goodreads reading challenge, dishonor will be brought upon my whole family. Okay, that's an exaggeration, but it's true to some extent—no matter how many reading challenges I fail, I always, always complete my Goodreads reading goal.
Thanks to book blogging, the number of books I read in a year has been slowly but steadily increasing. Last year, I surpassed my goal of 75 books by reading 78, and I think I have a chance of hitting 100 in 2020, even though it definitely won't be easy. I've even finished two books this year already (the benefits of Christmas break)!
Reading 100 books will also be extra meaningful to me because I've always viewed anyone who's able to read 100 books in a year as a "fast reader."
---
2) YARC
Participating in YARC last year was such a great experience, because it pushed me to read so many books by Asian authors! I'll 100% be participating this year, with the goal of getting the Malayan tapir (21-30 books).
---
3) Read 50 backlist titles in the first half of 2020
This'll be the first step to getting my TBR down to zero—I'm excited! I was thinking of making 2020 the year of reading only backlist books…. but, that's impossible. All these new releases sound SO GOOD. I'll definitely be reading 2020 books this year. However, alongside all the ones I pick up in January-June, I also have to read 50 backlist books (books that were released 2019 and before). I think I can do this since I have summer break!
---
4) Complete my 2020 TBR
See my 2020 TBR HERE, and my 5-star predictions TBR HERE.
---
5) Reread Books
I don't reread books, but there are a few ones in mind that I'd love to reread!
---
6) Read classics
I do not want to delve into the classics genre. The way they're written just doesn't work for me… However, there are three classics that I really, really wanna read! Namely:
The Picture of Dorian Gray by Oscar Wilde
Anne of Green Gables by L.M. Montgomery
Pride and Prejudice by Jane Austen
1) Get kick-ass grades
As I mentioned before, I'm going to STEM, the hardest strand, but I desperately want to do well in it! Next year's grades will severely impact my standing when I graduate and my credentials when I apply to college.
---
2) Make more friends?
I'm the WORST at making friends. I'm super introverted, and I suck at conversations. But I'm changing classmates next school year, and it'd be cool if I took advantage of the opportunity to make new friends!!
---
3) Get better at ping pong
Ahh, my relationship with table tennis is not the best, but I'm putting this goal here because I want to redeem myself for the matches I lost in 2019.
I think… that's all my goals? I'm not sure if this is all I want to accomplish in 2020, but this list is long enough. I don't wanna put too much of a burden on myself! I'm super excited to check in on these halfway through 2020 and at the end of the year!
Do you have any goals for 2020? Do any of our goals align? How do you plan to reach your goals? I wish you all the luck with your plans for 2020!