And as I lunge and whirl my bo staff, dancing to the ancient drum beats, I feel all the parts of myself coming together: glad that a part of me is Chinese, a part of me American, and all of me is simply me.
Loveboat, Taipei by Abigail Hing Wen is one of my most anticipated 2020 releases. From its absolutely riveting cover, to its own voices Asian representation, there was no way I wasn't gonna read it. When Karina @ Afire Pages posted the sign-ups for the blog tour, I immediately jumped at the chance to join (never mind that this post is late—I'm sorry for that)!
Thank you so much to the publisher for granting me an e-arc via Edelweiss!
A big reason why I wanted to read Loveboat, Taipei so much was because it centers on characters spending the summer in Taiwan learning Mandarin. In 2019, I did the exact same thing, except I went to China and not Taiwan! Reading about Ever and her friends' experiences made me remember my memories from my own trip. I even found myself relating to a few of the shenanigans they went through!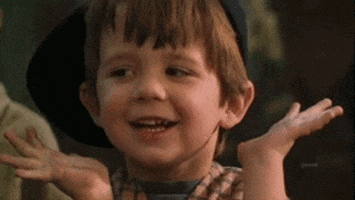 Fair warning: This book features a love triangle. But fear not! In my opinion, it was handled super well. For a while, I genuinely had no clue who Ever was gonna end up with, and both men in the love triangle had their own "pros and cons."
The main reason why I didn't enjoy this book as much as I could've was the pacing. At 423 pages, this book is on the long side, especially for a contemporary. I didn't think that it needed to be that long. There were many parts wherein what's going to happen next is fairly obvious, yet the book dragged instead of getting to Point X already.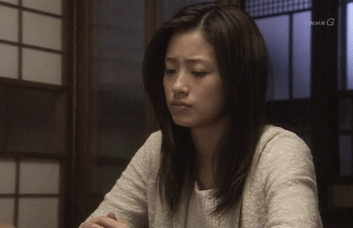 Loveboat, Taipei stars a huge cast of all-Asian (!!) characters, and I loved that every character, even the minor ones, were properly fleshed out.
Ever Wong, the main character, is the child of first-generation immigrants. Her parents have sacrificed everything for her, and they've planned for her to go to med school her entire life. However, Ever can't handle the sight of blood, and all she wants to do is dance.
Why give me honey when you knew my future was diabetic?
It was so easy to empathize with Ever's struggles, because on one hand, she knows what her heart wants, but her parents have also done so much for her. The passion she felt for dancing was palpable on the page, and you could tell how happy dancing—or even just choreographing a dance—made Ever.
At the same time, she (and, to be honest, most of the characters) made a few choices that were a tad frustrating, but I loved that this added realism to their characters, because we can't expect teens—or anyone, really—to be perfect human beings.
Xavier Yeh is the brooding bad boy we've seen about a million times in fiction, and I wasn't here for it. His character was given more depth in the end, but I honestly didn't care.
Rick Woo is every Asian parent's dream child—smart, sporty, charismatic—but we get to see what's hiding under his seemingly perfect exterior. Undoubtedly my favorite character in the book, he was the perfect balance between nerdy and charming, and some of his moments with Ever made me swoon so much.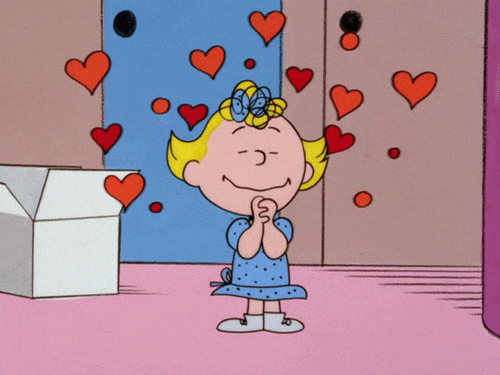 ---
Overall…
3 stars!

Set against the backdrop of Taiwan, this unapologetically Asian story is about love and finding yourself. It tackles so many relevant issues: financial privilege, Asian stereotypes, beauty standards—too many to count. I would've loved it so much more if I hadn't had such a hard time with the pacing. But take my rating with a grain of salt, because a lot of early reviewers have given this 4 or 5 stars!
About the Book
Published: January 7th 2020 by HarperTeen
Genre: Young Adult Contemporary Romance
Series: Loveboat, Taipei #1
Links: Goodreads | Book Depository (affiliate link)
Content Warnings

sexual content, drinking, attempted sexual assault, abusive parent, depressed side character, slut-shaming
---
For fans of Crazy Rich Asians or Jane Austen Comedy of Manners, with a hint of La La Land
When eighteen-year-old Ever Wong's parents send her from Ohio to Taiwan to study Mandarin for the summer, she finds herself thrust among the very over-achieving kids her parents have always wanted her to be, including Rick Woo, the Yale-bound prodigy profiled in the Chinese newspapers since they were nine—and her parents' yardstick for her never-measuring-up life.
Unbeknownst to her parents, however, the program is actually an infamous teen meet-market nicknamed Loveboat, where the kids are more into clubbing than calligraphy and drinking snake-blood sake than touring sacred shrines.
Free for the first time, Ever sets out to break all her parents' uber-strict rules—but how far can she go before she breaks her own heart?
About the Author
Abigail Hing Wen is a Silicon Valley venture lawyer working with AI startups. She is a Vermont College of Fine Arts graduate, Wild Things blogger, and YA writer of her debut, Loveboat, Taipei. Stay up to date with all news on her website.
View the tour schedule.

DECEMBER 16

DECEMBER 17

DECEMBER 18

DECEMBER 19

DECEMBER 20
Click HERE to enter the giveaway!
---
Have you read Loveboat, Taipei? Are you anticipating its release? Can we please yell about its cover together?