Once again, I'm late to doing something I was tagged/nominated in!!
But thank you so much to Sofi @ A Book. A Thought for nominating me in the Liebster Award! Please go follow Sofi if you haven't yet, because interacting with her will 110% leave a smile on your face! 💛
---
Rules
Acknowledge the blog that gave it to you and display the award
Answer 11 questions that the blogger gives you
Give 11 random facts about yourself
Nominate 11 blogs and notify them of their nomination
Give these blogs 11 questions to answer
If you had to describe yourself in three characters, which ones would they be?
This is a little hard because I rarely relate to fictional characters (at least, not on a deep level). But I'll go with Jay from Patron Saints of Nothing, Darius from Darius the Great Is Not Okay, and Frances from Radio Silence.
All three of these characters are accurate depictions of teens, and they've all faced stuff that I have too. Jay also has a sheltered and privileged view of the world, especially of what's happening in the Philippines today, and, well… I can relate.
---
What was the last book you DNF'ed?
I usually don't DNF, because how I see it, I've already invested my time in the book. Not finishing it would be a waste. However, there is one book I picked up this year that I just. Could. Not. Get. Through. And it's ….*drumroll please*
Illuminae, by Amie Kaufman and Jay Kristoff!
I tried everything. I tried the physical version version multiple times, and a few months ago, I tried to listen to it on audio. No success either. I can't convey the level of indifference I felt toward Kady, Ezra, and whatever space problems they were experiencing.
It's a shame because this book is so hyped, and its format is pretty cool. But whatever. I've heard that its sequels are disappointing anyways ¯\_(ツ)_/¯
---
How many books are on your TBR?
I'm gonna take this to mean owned TBR. If we're talking about that, probably 110-115 books? I estimate that I have around 90 e-books and 20 physical books.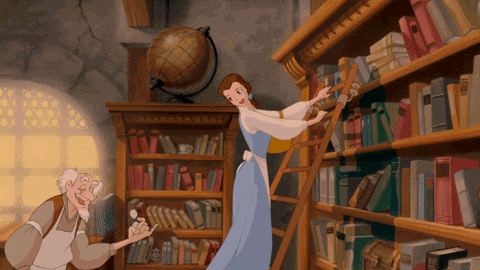 ---
Which character would you swap lives with?
As much as I want to experience magic, I don't think I can go with someone in a fantastical setting because I have ZERO survival skills 😂
My answer is Keaton from Top Secret, who's so privileged that his biggest life problem is the fact that his parents don't understand him. I'm not saying that that isn't horrible, but when that's your most pressing worry? Wow. It also wouldn't hurt to be hot AF, have a trust fund, and be in a loving relationship with another hot guy.
---
Who is your favorite villain and why?
A recent fave villain of mine is Calix Lehrer from The Fever King!! He's so ruthless and calculating, and it would be HORRIFYING to get on his bad side, which….. is unfortunate for the main characters.
You really get to know Lehrer (his backstory, motives—all of it), so it's kinda impossible not to grow attached to him, even a little. Also, the villain/hero dynamics he has with Noam is *chef's kiss*
---
What's your go-to book recommendation?
Vicious and The Diviners, hands down!! For me, there's something in them for everyone. Vicious is a morally gray superhero story with an excellent usage of alternating timelines. And The Diviners is worth reading JUST for its portrayal of 1920's New York, though there are lots of other things to love about it!
---
What inanimate object do you wish you could eliminate from existence?
I… don't know? I mean, weren't all objects created with a purpose? :")
I'll go with After by Anna Todd! Can I please eliminate all copies of it from existence? I haven't read it (thank god), but a lot of reviewers have pointed out the problematic and harmful content in it. (If you'd like to learn more, you can watch Kat's review on YouTube!)
---
What movie can you watch over and over without ever getting tired of?
I'm not much of a movie person, and I never reread/re-watch stuff. But a movie that I could see myself watching again is Legally Blonde! I actually just watched it for the first time last month, and it seems like perfect re-watch material!
---
What was the last book you read that made you cry?
Me, whenever someone asks me this question:
Look, I've never cried because of a book. Don't ask me why because I also don't know.
---
Which fictional character do you think would be the most frustrating to meet in real life?
Ah, this is such a good question! I feel like a lot of fictional characters would be annoying to meet in real life, even the ones that are fan favorites. The problem is… I can't think of any right now 😅
You know what? I'm just gonna mention the same book twice in one post and go with Tito Maning from Patron Saints of Nothing. The "OK boomer" meme was created because of him.
---
What social stigma do you think society needs to get over?
Um, a lot. I don't know how I can possibly choose just one. But I'll go with the stigma that depressed people are depressed because they ""choose"" to be unhappy. People are depressed because they have a chemical imbalance in the brain, and that's that.
---
11 Fun Facts About Me
My favorite BookTuber is readwithcindy!! She's SO funny, and she calls the book community out on so many things. Also, not to brag, but I found her when she had less than a thousand subscribers 💁🏻
I have a pet dog named Gordon, and sometimes he's so cute, I want to scream!
I have two older sisters, and tbh, we're not that close.
I regret that I didn't choose to go by a pen name (yes, Caitlin is my real name) when I first started this blog, because that would've been so cool!
I don't think I'll ever get a tattoo, because the idea has never been appealing to me.
I go to an all girls private school (and all my siblings are girls), so you can imagine that men are an exotic species to me.
Call me basic, but I'm TRASH for slow burn enemies-to-lovers, though I want to read more friends-to-lovers.
I love reading spoiler-filled plot summaries and book reviews, and I've spoiled myself for so many books on my TBR this way 😁
People mispronounce and make fun of my last name (even fellow Asians 😒).
I've never been to Europe, but I so badly want to go there!
The more time I spend with someone, the more I tend to notice their flaws and get annoyed with them. It's a problem.
Nominating these lovely people:
Veronika @ Wordy and Whimsical // Ruby @ Ruby Rae Reads // Marta @ The Book Mermaid // Rukky @ Eternity Books // Sahi @ My World of Books // Noémie @ Tempest of Books // Stephen @ Stephen Writes // Daria @ Bookaholic's Therapy // The Orangutan Librarian // Sophie @ Me and Ink // Miri @ The Book Dragoness
Click to see my questions!

What book do you think would make a great TV show? (Take note: not movie.)
What did you find most shocking when you first started blogging?
If you could go back to when you first started blogging, what would you do differently?
What's a book that most people dislike, but you love/like?
Do you have any bookish and/or blogging goals that you really want to accomplish?
What's your favorite non-romance trope?
Do you find people who almost always rate books 5 stars questionable?
Is 3 stars a good or bad rating?
What's your opinion on gifs in blog posts?
What's a book that you've been meaning to read for forever, yet still haven't picked up?
If you could read any book for the first time again, what would it be?
How would you answer any of these questions? Do you have any recs for books with the friends-to-lovers trope?