Congrats. You've gotten me to visit your blog and click on one of your blog posts. Now here's how to make sure that I read your post until the very end! (Because I have limited time each day, and I'd rather spend it reading quality posts.)
Hello, I'm back with another how-to post! I love reading these kinds of posts, and I've tried my hand at writing some of my own. Am I completely unqualified to write them? Probably. But that's not gonna stop me because they're so fun to write, and this is my blog! Plus, maybe some people actually find them helpful or something.
Blog Aesthetic
Hello, I'm Caitlin, and I love pretty things! You know who else does? Basically everyone else in the entire world.
I think blog aesthetic is the number one thing that new book bloggers get wrong. I know that I certainly did. I never got to screenshot what my blog looked like in my first three or so months of book blogging, but it looked horrendous, I tell you.
Blog aesthetic is a nice way to drive people to your blog. But it's also essential in keeping them interested in reading what you have to say. I almost never read posts using the WordPress Read*r. I respect everyone who does—it's a great way to keep track of new posts from the blogs you follow. But I always visit the actual site, 1) because it's better for the blog's stats (Marie told me about this), and 2) because I love to see everyone's blog aesthetic.
Did you upload a blog header? A blog background? Featured images? Congrats! Now make sure that they actually look good and coordinate with each other. There's nothing that gets me to stop reading a post faster than an ugly blog design.
The list of things that go into a nice blog aesthetic is long, at least for me. But I think the most important thing to do is to think of a brand! It's good to have an object that people associate with you (e.g. Kat @ Novels & Waffles ➣ waffles), but sticking to a theme and color palette is way more important. One person who I don't associate an object with as opposed to a "vibe" and color palette is Kelly @ Another Book in the Wall.
Limiting the fonts, colors, etc. you use in designing your blog is so important because it helps you become more memorable. It also allows your aesthetic to appear way more neat and cohesive.
Also, please don't make your font sizes too small!! I have no idea why you hate me and my eyesight so much.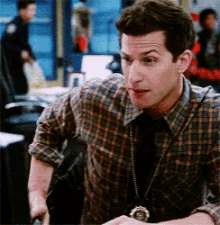 Blogging Voice
When I first started blogging, I had no idea what people were saying when they threw around terms like blogging voice and writing voice. "Doesn't everyone write the same way?" I wondered. Well, no, people do not write the same way, past Caitlin. Sure, we may be recycling old topics and post ideas over and over again, but what makes them unique is our writing voices.
Having a blogging voice is an essential part of being a blogger. It's what makes me feel like someone is talking to me through their writing. And any blogging voice is a great one if it allows a blogger's personality to ~s h i n e.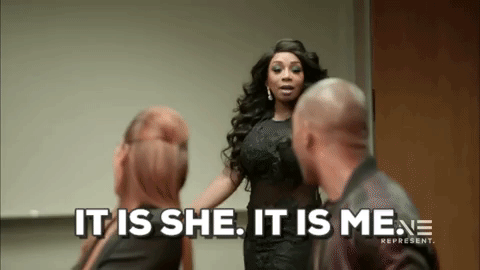 You only have to follow one piece of advice in order to have a good blogging voice: Be Yourself. This is an age-old piece of advice, but I'm telling you: It's golden. You may constantly be reading posts from bloggers that crack witty jokes, use an excessive amount of exclamation points, etc., but if it's not in your natural instinct to include these in your posts, don't do it. I fell into this trap once, and it wasn't fun. What makes a good blogging voice is not the amount of jokes a blogger makes, but how much their personality shines through in their writing.
Two book bloggers who have unbelievably genuine writing voices are Fadwa @ Word Wonders and CW @ The Quiet Pond. They don't really incorporate jokes or wisecracks into their posts, but their blogging voices are still once of the best ones out there, because you can tell that they're writing straight from the soul. Their personalities are so visible through their writing, and you really feel like you're having a conversation with them.
Formatting
Ever read a blog post that was simply comprised of one big block of text? No, right? Who would want to read a post like that?
Essentials in formatting:
Paragraphs/bullet-point lists
Headings
Dividers
Bold/italicized/underlined/capitalized/resized/etc. text
A Mini Tutorial on Bold and Italicized Text
Using bold and italicize is such a great way to not only break your post up into readable bits, but also to keep your audience's reading experience entertaining.
You can use resized/underlined/etc. text to highlight key points as well. I just use bold and italicized more!
Bold text
You really can't go wrong with making the text bold. It's the easiest way to highlight the key points of a paragraph. And bold words just hit different. Lemme show you:
Without bold text:
Today I took a test, and I feel like I failed. But it's all right, I'll do better next time.
With bold text:
Today I took a test, and I feel like I failed. But it's all right, I'll do better next time.
See? There's a difference.
---
Italicized text
You know how in books, words are sometimes italicized? Do this with you blog posts as well!!
Would you rather read:
This is my favorite book of all time.
Or:
This is my favorite book of all time.
---
The difference between bold text and italicized text
Use bold if you want to highlight key points; use italicize if you want to put emphasis on a word. These two might seem the like same thing, but they're not.
See what I did there? I italicized "they're not." Bold wouldn't have worked for it because it's not the key point of the paragraph. However, I italicized it because I still wanted to put weight on it.
Enthusiasm
I always want to read posts wherein I can tell that the blogger is passionate about what they're writing. If the blogger isn't, then I'll get bored easily.
If you love book blogging: Your enthusiasm will show. And it's okay not to love it sometimes. Take a break! Also, write what you want to write. Nothing kills your passion more than forcing yourself to write something you don't want to.
Someone who really nails enthusiasm is Sofi @ A Book. A Thought. She's such a friendly soul, and it's so clear that she loves book blogging and interacting with her audience.
Delete Unnececessary Words
I'm not saying that you shouldn't write long posts. If so, then I'd have to delete my blog because I thrive on 1000+ word posts. But what I mean is proofread your posts after you finish writing them, and cut out all of the words that are unnecessary.
Did you state the obvious? Did you say the same thing in about five different ways? Did you use the word "just" about eighty times? Hello, I'm attacking myself. If so, cut those useless words out! All they do is bog down your post's quality.
Also, don't apologize too much! I clicked on your post to read about what you want to say, not the things you think you did wrong, because chances are, I don't even notice them. There's no need to apologize for the length of your post, or having an unpopular opinion, as long as you're respectful of everyone.
And yes, I do apologize in my posts. I'm not saying you shouldn't. But I try to keep my apologies at the bare minimum.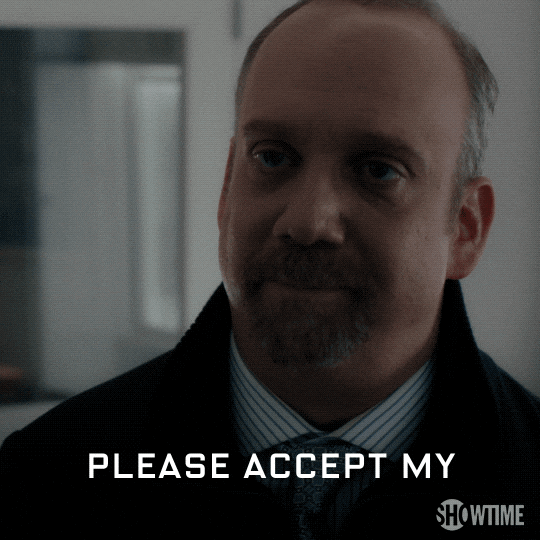 Colors
Personally, I will never read a post that doesn't have at least some pop of color in it. Posts are just… not fun without colors.
Ways to incorporate color into your posts:
Graphics! (Post headings, chat graphics, dividers, signatures, etc.)
Change the text colors and/or background

color

s of your headings and/or paragraphs!
Use emojis, gifs, book covers (if you're a book blogger), and aesthetics!
Gifs
Gifs are a great way to add color to your posts. But they also make them way more entertaining. A gif can speak a thousand words.
How I Include Gifs in my Posts
Of course, there is no right or wrong way to incorporate gifs into your posts. They're just gifs after all. Add them to your posts however you'd like! I just think that these are great and creative ways to use gifs in your posts!
I use them as replacements for words
For example:
I just got home from a long day!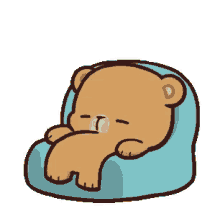 I didn't have to type out that I was tired anymore. The gif conveyed that message for me!
---
If I mentioned something in a paragraph, I add a gif of it below.
For example:
Hello, I'm Caitlin, and I love pretty things! You know who else does? Basically everyone else in the entire world.
As you can see, I added a gif of something pretty because I talked about pretty things!
And yes I used what I wrote above as an example. I was too tired to think of a new example, okay?
---
If a paragraph conveys a feeling of a sort, I add a gif that's related to that feeling!
For example:
You are all so kind! Replying to your comments always brings a smile to my face!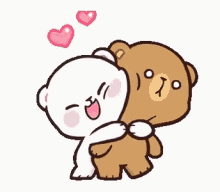 Phew, this post is done. Wow, did it take a long time to write. I hope it was at least a little helpful, and if not, that you had fun reading it. I'm definitely still working on following my own advice, so wish me luck!
---
Do the things that make me keep on reading a post apply to you as well? What makes you keep on reading a blog post?