Don't mind me. Just panicking about how we only have two months left in this decade.
Belated happy Halloween, everyone! My family and I haven't celebrated Halloween in years (we're not big on holidays and Halloween isn't that popular here in the Philippines anyways), but I loved seeing everyone's costumes on Twitter!
P.S. If any of you saw this post when I accidentally published it, I'm sorry. Take 2!
School sucks. But it sucked way more this month, if that's even possible. My stress levels due to school were as usual in the first week of October, but since second quarter ends in October (in my school we have quarters instead of semesters), my teachers had to cram so many assessments and projects into the second week.

To make things better (read: worse), I had ping pong practice that entire week. I was getting home really late at night and had a billion things to do. My mental health reached a new low point during that time, and.. basically I hated my life.

Final exams, ughh. The end of second quarter brought about another round of final examinations. And, *laughs nervously* let's not talk about it.
Intramurals practice started. At my school, we hold this big inter-batch sports event every December. Btw, batch= year level. They're called intramurals, or intrams for short. I always play for the ping pong event, and our practices officially started this month! It's made me more stressed, but at the same time it's fun because me and my friend are teaching our teammate to be better at ping pong! Three of our teammates aren't going to any of the practices though, and I'm salty.

Also, our batch's colors are orange and white!! Which are the Foxes' colors! So yes! (It's too bad that our batch animal isn't a fox, because that was taken by another batch already.)
Twitter is fun. This month a tweet of mine went viral?! What!? Okay, not viral viral, but it got a huge amount of likes. Which was very shocking to me when I opened my notifications, because I had forgotten that I tweeted something the night before. Honestly, I thought only three people would like it and I'd laugh about it with them 😂 Also, I'm petty because I pinned that tweet to my profile, and promoted my blog in the replies.. as you do when a tweet of yours blows up.

Overall, I'm having way more fun with Twitter. My follower count is growing steadily again, and I know that followers aren't everything and all that, but it's nice to know that my Twitter account isn't just comprised of me screaming into the void. Tl;dr follow me on Twitter!
I watched a few episodes of The Good Place! I watched, like, three episodes of the first season, and they were all really funny and inclusive. Not sure if I'll be able to continue in the near future because I have zero time though. *sad face*
I love sembreak! Sembreak! Aka semester break! We love to see it! It started in the last week of October, and it ends tomorrow… But I never want it to end! All I've been doing is reading and blogging, and I can't remember the last time I felt this relaxed.
I only read six books in October, but seeing as I read three of those books in the last week of the month during sembreak, I consider it a win.
All covers link to Goodreads.
It took me months to finish this because a thick high fantasy book and me having school do not mesh well, but I'm so glad that I finally did! I was most definitely not disappointed by it, and I liked it just as much as I did the first book. Review here.
I'm sure you've already "heard" me talk about this—just please read it already. Review here.
This book's plot is pretty much nonexistent, but I gave it 5 stars anyway because I love the characters so much. Review to come.
I started the AFTG trilogy (are ya'll proud of me?), but I agree with everyone else that the first book is just a prologue. Review to come.
This would've gotten away with 2 or 3 stars if the main romance wasn't so cringey and borderline abusive. Review to come.
I was gonna give this 3 stars because it still felt like a prologue. But then I closed the book and realized how attached I'd become to Neil Josten and the Foxes. Review to come.
Also, as of writing this, I've finished The King's Men, and I'M SCREAMING.
Will Caitlin ever stop redesigning her blog? The saga continues. After a redesign, there always comes a point wherein I stare at my blog and realize that the way it looks doesn't inspire me anymore. But.. I think this design will stick? I'm afraid that saying that will jinx it, but this is the happiest I've ever been with how my blog looks.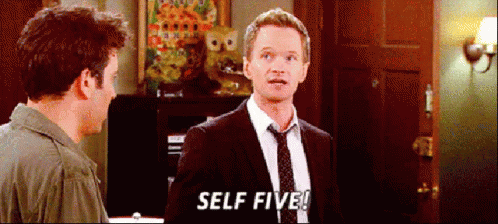 Because of school and final examinations, I had to take an unplanned hiatus from blogging. I thought that I could pre-write some posts, but I didn't. Welp. Well, what matters now is that I'm back.
I've tried to make up for the lack of posts by posting a lot during sembreak. But, the dreaded feeling of insecurity is coming for me again. Just the same old thoughts like, "Has everybody forgotten about me?", "Are my posts even that good?", and "Am I just an irrelevant blogger?". I've been spending so much time on blog hopping, post drafting, and replying to comments this past week, but I just feel like I'm not doing enough.
Favorite Posts from the Blog
Click on the images to be redirected
When the idea for this discussion came to me, I was so excited because it seemed like such an interesting topic to dissect. I think everyone enjoyed discussing the reasons as to why reading for pleasure may be considered unpopular as well, and I'm very happy!
I gave some spooky recommendations for the Halloween season! I love giving recommendations, and I should really do more of them on this blog. Maybe once I read more 5-star books 🙈
I finally got around to doing the Pancake Book Tag!! Also, I discuss the Shadow and Bone casting a little bit in this post.
---
what do you think of my new blog design? how was your halloween? did you dress up on the 31st? have you read any of the books i talked about? what were some interesting things that happened to you in october?