I'm not like other girls—I read. 🤧
Little anecdote: My classmates and I had nothing to do in class one day, so we split into groups and started talking. I mean, they did. I, however, sat on the floor next to a group of girls and opened my phone in order to… read my ebook—what else? One of the girls asked me what I was doing, and I told her that I was reading. She responded with an "Are you a loser" look.
This is just one instance that proved a well-known fact to me: Reading is an unpopular hobby. Which saddens me, for the same reasons that it saddens you. (I'm assuming that you're a fellow book lover.) Reading has truly made a positive impact on my life, and I will die on the hill that it is a fun and cool activity.
But I feel like the unpopularity of reading is something we've just accepted without question, and I wanted to dig deeper as to why reading is so unpopular. And if you don't think that reading is unpopular, then you can read this article by YouGov.
THE TIME IT TAKES
Sure, there exist picture books that take less than a minute to read. But most middle grade, young adult, and adult books are a hundred to a couple hundred pages long. I once brought my nearly 500-page copy of We Hunt the Flame to school, and my seatmate recoiled at how long it was. I said that it was gonna take me a month to read, and she said that it was gonna take her a whole year.
According to this site, reading a 300-page book at a page every two minutes would probably take ten hours. Ten hours! Imagine! In a world where search engines load in less than a second, and movies average 2-3 hours, spending ten hours consuming a piece of media just doesn't seem worth it.
THE BRAIN POWER IT INVOLVES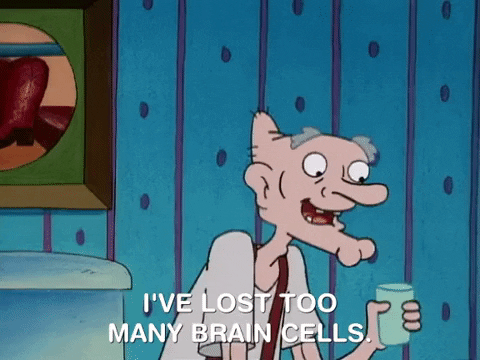 You and I both know that some books only require one brain cell to read. But, others are harder to decipher. Some have unreliable narrators, confusing world building, and excessive purple prose. And these are just some of the factors that contribute to a more challenging reading experience.
Plus, reading requires more work in the imagination department because it doesn't provide you with images behind a monitor. Even the simple act of reading already demands more concentration compared to staring at a screen.
REQUIRED READING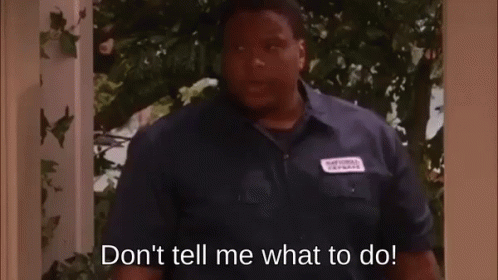 According to wikipedia, Reverse psychology is a technique involving the assertion of a belief or behavior that is opposite to the one desired, with the expectation that this approach will encourage the subject of the persuasion to do what actually is desired.
Basically, telling someone what to do will lead them to want to do the exact opposite of what you told them to do. So when teachers tell their students to read, they immediately don't want to read.
I think required reading turns people away from reading because the books we usually study in school are dense classics that are hard to understand (see what I discussed above). Also, studying books just takes the fun out of them.
THE SILENCE IT REQUIRES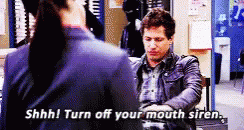 Sure, you can alternate between reading and chatting, but you can't really read and talk at the same time. (If you can then please tell me your secrets.) Since reading is an activity that ideally should be conducted in a silent environment, with no talking on one's part, choosing to read means choosing not to socialize.
BOOK-TO-SCREEN ADAPTATIONS
Most people nowadays watch the adaptation before reading the book.*gasp* They even go so far as to think that watching the movie is the same as reading the book. *double gasp*
Yep, even if that low budget movie adaptation changed about twenty major plot points and aged up all the main characters, people think that because they watched the adaptation, they already read the book.
What saddens me a little about book-to-screen adaptations is that they perpetuate the mindset that every book worth reading will be turned into a movie (and that that two hour movie will be an easier-to-consume version of the entire book). There are so many great and amazing books that haven't been turned into movies. And, for me, a book offers way more than its adaptation ever could.
Also, I kinda blame popular book-to-screen adaptations (e.g. Divergent, 13 Reasons Why) for flopping, and giving YA books a bad reputation.
Well, writing this post made me sad, because it reminded me of all the reasons why my favorite hobby.. is one of everyone's least favorites. But I enjoyed digging a little deeper into exactly why reading came to have this kind of reputation!
I'm all for letting people do what they want, so I get that not everyone wants to read. And I don't think that being an avid reader makes me better than anyone. I just wish people didn't look down on this beloved hobby of mine.
Reading does get time consuming, and sometimes it requires too much concentration from me. Maybe I wouldn't be this introverted if I didn't read so much. But there's so much joy in being able to connect with a character, plot point, or quote from a book, and that's why I'll always love reading.
---
do you consider reading as an unpopular activity? do you agree with my reasons? are there any more reasons as to why reading is unpopular?