"How is it the end of the month already?" I say for the millionth time.
I swear, months last for two seconds, not thirty days. Every single time, without fail, a month is gone before I can even blink. September was pretty meh, but with October—and I've been talking about my excitement for this non-stop—comes my semester break, and I'm so excited.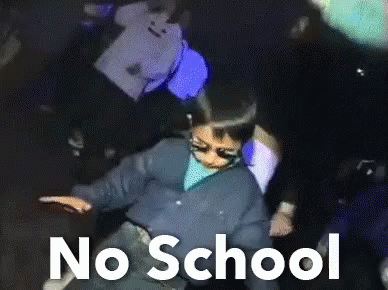 September was just filled with school, procrastination, and sleep deprivation, haha! Nothing to say that hasn't already been said. Let's move on to other things!
I got into editing book covers! Some book blogs (Vicky Who Reads, The Quiet Pond) adapt book covers into horizontal headers to use as the featured images in their reviews. At first, I was so sure that I wasn't gonna start doing that for my own reviews, because it seemed like too much work, but one day, with the help of Vicky's tutorial (linked above!), I started playing around with Pixlr, and I've been having so much fun! Some of the covers I've edited actually turned out really good if I do say so myself. 😉
I don't fully adapt book covers into horizontal headers though. All I do is edit the text off them, which is sometimes unnecessary because there are times when the part of the cover that I want to use for my featured image doesn't have text.
I also went to a teammate of mine's eighteenth birthday party, and it was so fun! I really got to bond with my teammates there, and I'm super super grateful that I rejoined ping pong this year. Not gonna lie, it did make me kinda sad, because I thought of how many people I'd invite to a birthday party of my own, and I could only think of about two people my age. This year, I've been drifting apart from friends, and it's really making me sad!
Lastly, and this is kind of a weird monthly highlight, I read an amazing short story for English class. It was The Necklace by Guy de Maupassant, and it has the most memorable ending ever! You may find it weird that I'm sharing what I studied this month with you, but please just trust me and read the story for about five minutes here.
The number of books I've been reading in a month have slowly but steadily been decreasing. In July, I read seven; in August, six, and this month I only read five. What can I expect though? Reading always gets put in the back burner during the school year. Also, I'm sad that I rated so many books 3 stars this month! 😦
Fahrenheit 451 by Ray Bradbury– This was required reading that I apparently read a little too early. As someone who struggles a lot with how classics are written, the writing was pretty accessible, and it had some great themes. I just don't think it was particularly memorable. ★★★☆☆
Crier's War (Crier's War #1) by Nina Varela– Though it had its flaws, this was still such a strong debut. It's also f/f!!! For full thoughts, find my blog tour review here. ★★★★☆
Colorblind by Siera Maley– Since this stars a girl who can see the age that people will die on their foreheads, its discussions on life and fate were pretty interesting, though the dark themes are balanced out with a super cute f/f romance. I did get really bored in the last 60% of this book. ★★★☆☆
The Night Circus by Erin Morgenstern-I'm so mad that I listened to this via audio, because my attention always drifts elsewhere when I listen to them, so I wasn't able to fully appreciate this story. It had whimsical writing, a beautifully woven plot and deliciously morally grey characters, and if I reread it, it would probably get a higher rating, but…. uhh, I don't have a great track record with rereading books. ★★★☆☆
Wayward Son (Simon Snow #2) by Rainbow Rowell– So I read the new release of an author who's been called out on a lot of problematic things. Not talking about it here because I'm doing a full review! ★★★☆☆
I renovated my entire blog again. Don't get me wrong, I'm proud of my old design, which lasted for only a month (RIP), but there were things about it that I didn't like. I also think that it didn't represent me as a person enough. Hence, I changed my WordPress theme, changed the style of my featured images, and changed/added some other things. I did keep some stuff around though, like my blog header!
We'll see how long this design lasts. So far, I'm pretty happy with it, though I'm unsure about the style of featured image I'm going for? I like that I don't have to edit anything anymore, because I literally just find a picture on Unsplash, download it, then upload it as a featured image, but I'm still considering whether unedited featured images work for my blog.
Please let me know what you think of my new design down below! I think a lot of people liked my old one, so I'm sorry if this feels like a downgrade for you!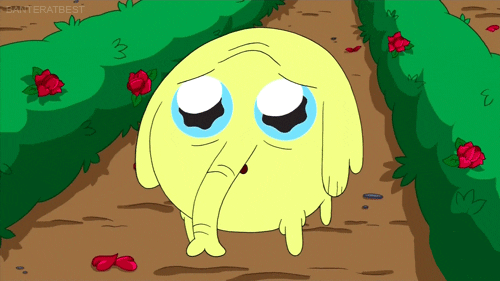 In terms of actual posts, I feel like I was at a blogging high last month, and I easily could've ridden that into this month, but school and insecurities hit. By some miracle and my obsession with posting consistently, I still had nine posts go up this month, but this was a case of quantity over quality, because I'm not that proud of the things I posted. Plus, they didn't do well in terms of stats, at least compared to last month.
I'm really going to try to prioritize quality over quantity in my posts in the coming months. This may mean that I'll post less consistently, but for me, it's worth it if I'm proud of every single one of my posts.
I also got really insecure about my blogging voice this month, because I thought that it was too boring. I tried too hard to make it more interesting in some of my posts. If you noticed and were put off by it, I'm so sorry!! I always thought that I would never fall into the trap of trying to emulate other people, but oh well.
Lastly, I was unmotivated and way too tired to reply to comments a lot because of how sleep deprived I was this month—I'm so sorry if I still haven't gotten back to you!
View my blog's September archive, featuring last month's wrap-up, book reviews, discussions, and a few tags HERE.
Weirdly, I feel like I didn't blog hop at all this month, even though I made sure to catch up on posts at least once a week. Admittedly, I didn't find a lot of posts that I wanted to save, especially compared to last month, but here are the ones I enjoyed nonetheless!
🌿 Lais shares a personal timeline of her favorite male characters.
🌿 Taasia plans out her September bullet journal.
🌿 May does the lord's work and makes diving into the mystery/thriller genre easier for us by sharing which books to start with and which not to.
🌿 Xandra shares what she should've known as a new book blogger, part 2!
🌿 Marie shares 8 very true things that you should know about book blogging.
🌿 Kelly teaches us how to remove stubborn stickers from book covers.
🌿 Mahana lists f/f books coming out this October.
🌿 Olivia talks about her travels in Nashville, TN.
🌿 Alexandra from Twirling Pages writes a guest post on Tiffany's blog about why everyone should start a book blog.
How was the month of September for you? Any memorable life moments? Favorite books? Least favorite books?
I wish you all a lovely (and spooky!) October. 🎃👻🦇