We book lovers always complain about our never-ending TBRs (to-be-reads) that we'll probably never cut down to a sizable amount. I've always considered myself to be pickier than most when choosing what books I want to add on Goodreads, download an ebook of, purchase for myself, or add to my TBR. But if I were to estimate, my entire TBR—virtual and physical—would be around 150 books give or take.
For me, that is not at all a manageable amount, considering I'm not one of those wizards who read 10+ books a month (seriously what are ya'll on), and because I, like many other readers, regularly add books to my TBR.
That got me thinking about why I even add books to my TBR. I narrowed it down to two things, and I'm gonna mention them here, but in this post, I also wanted to mention other reasons why readers would potentially add a book to their TBRs. I think this post could be a really fun discussion about what makes us decide that we want to read a book!
By the way, and I'm 99.9% sure that you haven't noticed, I haven't been posting very consistently lately. This is intentional because I need to focus on school more :// But today's a Friday, and I'm finally allowing myself to write a blog post!
My Personal Reasons
The main thing that makes me automatically add a book to my TBR is good reviews. I add books to my TBR primarily because I expect that each one of them has the potential to be a 3-5 star read. The more good reviews and praise a book has, the more likely I am to want to read it.
Even though hyped books can be a letdown, I find that most are hyped for a reason. I mean, one of my favorite books of all time is Six of Crows by Leigh Bardugo. Even though that book is the definition of hyped, it's just so *chef's kiss* good.
The second, albeit smaller reason, that I add a book to my TBR is the hype, aka my FOMO (fear of missing out). You could argue that good reviews = hype, which is correct, but I'm mentioning hype as separate from good reviews, because hype constitutes a lot of people talking about the same book or series, and I really hate it when I have no idea what's happening whilst people talk and gush about the same book. It's like not being in on a joke.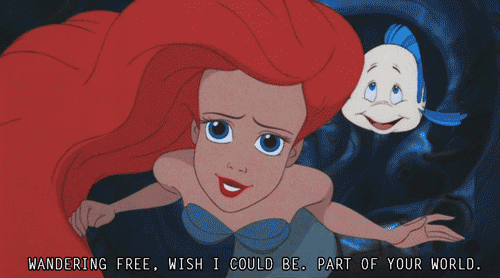 I think my TBR is smaller than normal because these are the only two main reasons why I add books to my TBR. There are instances wherein these two reasons clash because a book that everyone's talking about's reviews may not interest me. If that happens, I probably won't add the book to my TBR anymore. Sometimes I also add a book to my TBR even if no one talks about it because I really think I'll like it.
Lol, does my process make sense? I just spent a couple hundred words trying to explain it, but it probably doesn't.
BONUS REASON: This reason is kind of a cheat because I think it applies to everyone, and the point of this discussion is to list reasons that not everyone will agree with, but I also add a book to my TBR if it's a sequel to a series wherein I read and loved the previous book/s. Even though I'm really bad at continuing series, I have a bunch of sequels on my TBR because I can't wait to see how the story will continue and where the characters will end up!
Other Potential Reasons Why Readers Add a Book to their TBRs
Let's get the most obvious reason out of the way: the synopsis, which is a brief description of a book. A good synopsis makes us want to read a book because of what it promises, or because of what it leaves out.
Another reason to add a book to your TBR is the author. If you enjoyed a book by an author, the probability that you'll enjoy another work of theirs is high. Maybe you enjoyed the writer's style so much that you couldn't resist picking up another book by them. I think that a lot of people did this when they read Taylor Jenkins Reid's The Seven Husbands of Evelyn Hugo, and then proceeded to read her backlist along with Daisy Jones and the Six.
Readers also add a book to their TBR based on its genre. My favorite genre is fantasy, and I'm more likely to add a book to my TBR if it's fantasy (as long as the reviews entice me). A genre is a favorite for a reason. Personally, I like fantasy because I like fantastical worldbuilding and magic systems, but a lot of people read contemporary because it provides more relatability.
Speaking of relatability, another reason to add a book to your TBR is the diverse representation it offers. Though I've personally never seen myself in a book, a lot of people have. And that's because diverse books, especially the ones that are own voices for the representation, allow people of color, members of the LGBTQ+ community, neurodiverse people, etc., to experience catharsis through reading. It shows us that we're allowed to take up space in the stories we consume, and that we're not destined to simply be supporting characters in the story of an able-bodied cishet white man.
On a more shallow note—and I know that I'm gonna be calling a lot of you out—readers sometimes add a book to their TBRs purely because it has a beautiful cover. Look, we're all a little vain inside, and before we see the author or synopsis of a book, we see its cover. And if it's a good one, we're captivated and immediately want to read/buy the book—no questions asked.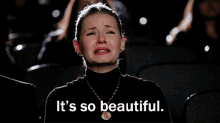 Lastly, we could decide to add a book to our TBR because of the tropes it offers. I think we have favorite tropes because they bring a beloved theme, plot conflict, character dynamic, or something else we adore, into a story. Take the fan favorite enemies-to-lovers trope—I love it because of the tension, angst and banter it provides.
Writing this post made me realize that all of the reasons for us to add a book to our TBRs intersect in some way. There are so many reasons to want to read a book, and that's exactly why I'll die without having read nearly all of the books I want to read.
I'd love to hear from you in the comments! Is there a reason I missed? Do you agree with anything I wrote?