Anyone wanna tell me how it's almost the end of June already? It doesn't seem like so long ago when it was just the beginning of 2019. Well, I guess this works in my favor, because I won't feel like I've waited that long for my most anticipated releases. *evil laughter*
The Mid-year Book Freak Out Tag usually gets popular around the month of June, and 2019 is no exception. It's a way to talk about how the first half of our reading year went. I always love reading/watching this tag, and I was considering doing it myself, but I wasn't sure because honestly, my reading year so far hasn't been very good. It's been mediocre read after mediocre read. However, I was tagged by Mir and Mel @ TBR and Beyond (they're the best!), and I just took it as a sign that I absolutely had to do this. I guess I'll just make do with this meh reading year and find the diamonds in the rough!
What is the best book you've read so far in 2019?
▪️The Weight of Our Sky by Hanna Alkaf
Technically, The Weight of Our Sky was the only book I gave 5 stars to this year, because it's the most objectively good out of all the books I've read so far. However, if we're talking about a book I could gush about for hours, I would have to say We Set the Dark on Fire, which I gave 4 stars to due to some issues with its writing. But I just love it so much! I don't know if it's just me, but sometimes a 4 star read can be more of a favorite than a 5 star read?? Please tell me I'm not alone in this!
▪️We Set the Dark on Fire (We Set the Dark on Fire #1) by Tehlor Kay Mejia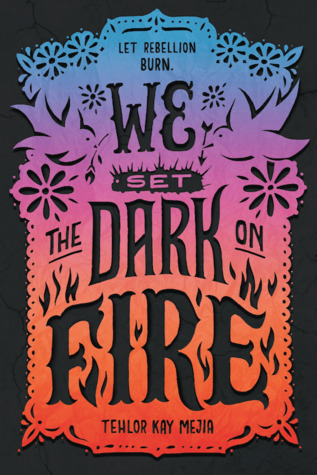 What has been your favorite sequel of the first half of the year?
▪️ The Wicked King (The Folk of the Air #2) by Holly Black
Sadly, I've only read two sequels this year. (I really need to get better about reading sequels!) But seeing as the only other sequel I read this year was disappointing, the title goes to The Wicked King by default. I think that the hype ruined it a little for me because everyone was screaming about the ending, and when it came, I was so underwhelmed. And seeing as I read and loved The Cruel Prince last year, but then read a few of the negative things people had to say and agreed with them, my love waned a little for the series. I did still give The Wicked King 4 stars, and I can't wait for the finale coming out in November!
Is there a new release that you haven't read yet but you're really excited to?
▪️ The Fever King (Feverwake #1) by Victoria Lee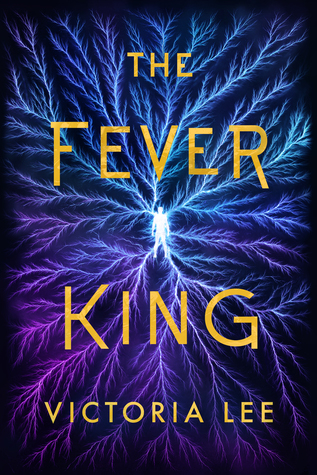 So. Many. But besides the ones I've already talked about 24/7, I want to talk about The Fever King. I think I've been anticipating this book since 2017. I remember coming across it on Goodreads, when it only had a title and a one-sentence pitch. People were intrigued by the little information available about the book, and a booktuber I followed added it to her want-to-read shelf, so I went and added it to my want-to-read shelf as well. Fast forward to 2019 and the book has received a ton of praise. I can't wait to finally read this story. And is it weird of me to say that Noam and Dara are already my sons purely because of what people are saying about them?
What is your most anticipated release for the second half of the year?
▪️ Wilder Girls by Rory Power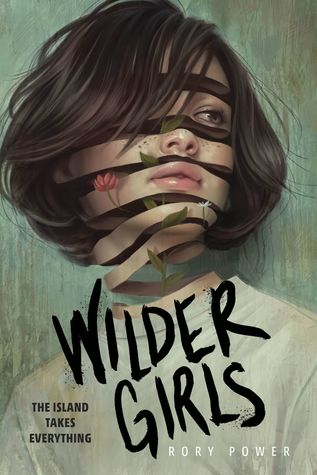 I did a whole post dedicated to anticipated releases of the second half of 2019. But if we're being realistic, I can't choose a book that will come out in late 2019 because I'm sure I'll only be able to get to it in 2020. When am I not drowning in my TBR pile, you know? So I chose Wilder Girls for this question because it comes out pretty soon–July 9th. And I'm so ready for the body horror and gay-ness it promises!
What is your biggest disappointment so far?
▪️ In an Absent Dream (Wayward Children #4) by Seanan McGuire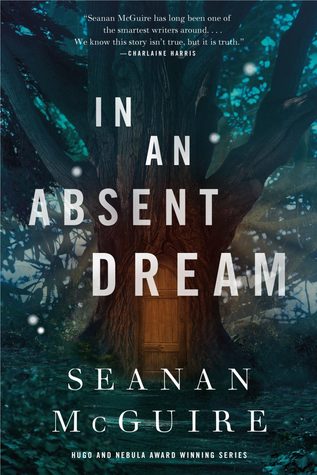 I actually haven't had any 2 star reads yet this year–just a hell of a lot of 3 stars. And I like to think that I'm good at anticipating if I'll like a book or not, so my lowest-rated books aren't that disappointing. For this question I'm choosing In An Absent Dream because it proved to me that the Wayward Children series peaked at its first two books. After reading this, I've decided to no longer immediately add the upcoming books in the series to my TBR.
What is your biggest surprise so far?
▪️ These Witches Don't Burn (These Witches Don't Burn #1) by Isabel Sterling
I noticed this on a few anticipated 2019 releases lists, and I wasn't sure if I wanted to read it because I hadn't heard much buzz about it, and I'm more picky about reading debuts because, being the author's first work, they tend to have more flaws. But I put this on my Pride TBR on a whim, and I was so surprised when I read it and really enjoyed it! Find my full review here.
Favorite new author? (Either debut or new to you)
▪️ Summer Bird Blue by Akemi Dawn Bowman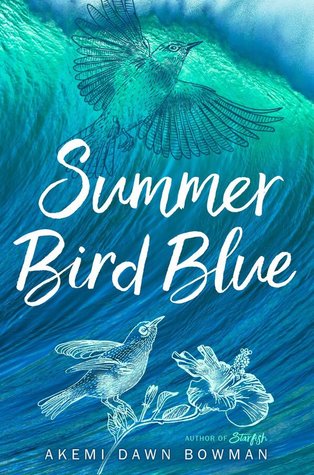 Another testament to the fact that my reading year has not been great so far is the fact that I haven't found a new favorite author yet. The closest to a favorite author I've found this year would be Akemi Dawn Bowman. I adored her writing in Summer Bird Blue, and her debut, Starfish, along with her upcoming releases sound like they're gonna be amazing. I like that her books feature a lot of diversity and tackle hard-hitting topics.
▪️ Starfish by Akemi Dawn Bowman
Who is your favorite fictional crush from this year?
▪️The Poppy War (The Poppy War #1) by R.F. Kuang—Fang Runin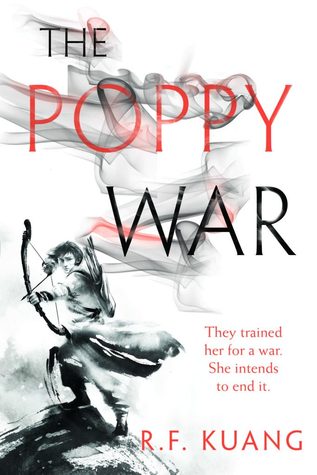 I'm surprised that when I was coming up with an answer to this question, Fang Runin came to mind. I don't really get fictional crushes, especially now that 2019 has been so dry character-wise, but I think that Rin is such a deliciously morally grey character. And if she murdered me.. I would say thank you.
Who is your new favorite character?
▪️ We Set the Dark on Fire (We Set the Dark on Fire #1) by Tehlor Kay Mejia—Carmen Santos and Dani Vargas
Please don't make me choose between the two of them. They are perfect foils to the others' personality! Dani is more of a quiet force, while Carmen is a confident queen, and together they are the definition of a power couple. If you want to read about me gushing about them in a more in-depth manner, here's my review.
A book that made you cry?
I've said this a few times on Twitter, but no book, or piece of media for that matter, has ever made me cry. I have no idea why I don't cry in books. It's a thing I'd heard of people doing as a child, and I always thought that it would eventually happen to me too. But it's never happened yet.
A book that made you happy?
▪️ The Prince and the Dressmaker by Jen Wang
The Prince and the Dressmaker was so cute–art, story, and character-wise. Despite the trigger warning for an outing scene, breezing through this graphic novel made me so happy!
Your favorite book to movie/TV show that you've seen so far?
I don't remember watching any book-to-movie adaptations this year, though I feel like I must've. I generally don't care for them anyway (oops), so for this question, I'm going with The Umbrella Academy, which is adapted from a graphic novel series that I haven't read. The Umbrella Academy received some buzz when it came out earlier this year, and I'm late to the party having just started and finished it last week. But this series.. It just snuck up on me. All of the Hargreeves children are trash, but they're my trash, okay? And I definitely don't think this series is perfect, but it's so binge-able.
What is the most beautiful book that you have bought?
▪ Descendant of the Crane by Joan He
That has to go to my hardcover of Descendant of the Crane, which I hauled in my previous post. DOTC's cover is already beautiful, but it's even more magnificent in person!
What is your favorite post that you have written so far this year?
I started my blog in late February, which was the worst timing ever because school and a summer study tour completely got in the way of my blogging. I only have about 25 posts to choose from, but my favorite would have to be my Pride Month rec post, where I recommended Queer SFF based on Queer Contemporaries!
What are 6 books that you want to read by the end of the year?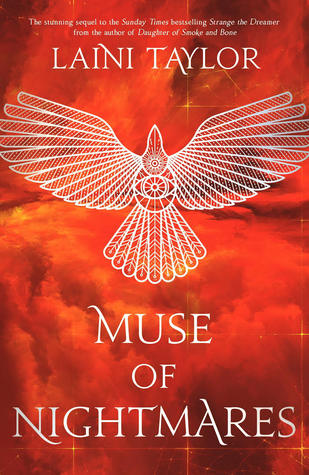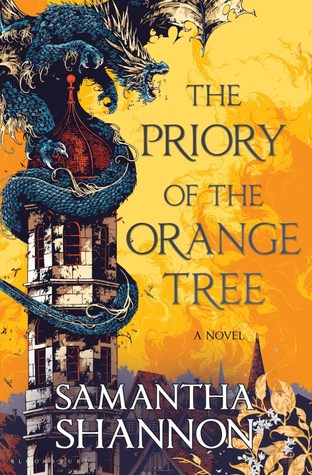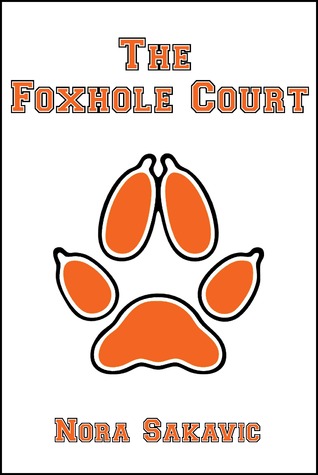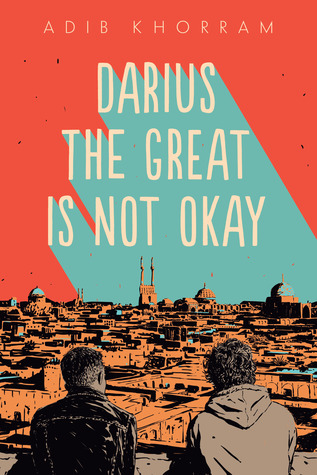 I want to read all of the books, honestly. But since I have to be realistic, here are six books that are high on my TBR, but I haven't talked about much yet!
▪ Muse of Nightmares (Strange the Dreamer #2) by Laini Taylor- I'm so excited to delve back into the world of Weep and read Laini Taylor's luscious writing once more! Plus, I have to get to this before I forget everything that happened in the first book.
▪ The Priory of the Orange Tree by Samantha Shannon- This is a high fantasy featuring queendoms, an f/f romance, and dragons. Everyone say thank you, Samantha Shannon. But seriously, this has received stellar reviews, and I can't wait to read this 800-page monster and give myself a pat on the back for finishing it.
▪ Middlegame by Seanan McGuire- I was disappointed by Seanan McGuire's continuation to the Wayward Children series, but I am still a big fan of her writing and story concepts. Middlegame sounds amazing, and I know that an author like McGuire will absolutely deliver on its synopsis.
▪ The Foxhole Court (All for the Game #1) by Nora Sakavic- Laura binged the AFTG books recently and loved them. And since she has already read Captive Prince after my incessant nagging, I really should read a favorite of hers too. I've been meaning to read this for a long time anyways because it sounds a lot like CaPri.
▪ Darius the Great Is Not Okay by Adib Khorram- This was Taasia's first 5 star read of the year, and I trust her opinion because, like me, she's picky with her 5 star reads. The diversity in this is also incredibly promising–Iranian rep, queer rep, mental illness rep and I think fat rep!
▪ The Devouring Gray by Christine Lynn Herman- This is a 2019 release that I've been anticipating since the beginning of the year and still haven't gotten to. Honestly, who's surprised? But I am a big fan of the aesthetic of this book and its author, and I've heard mixed things, so I'm excited to see where I land!
I have yet to read a book this year that I would consider a new favorite, and We Set the Dark on Fire is the only one that comes close. *sigh* I really hope things take a turn in the second half of the year!
I tag:
▪ Laura @ Laura Herondale (Yes I know you're on hiatus, Laura, but nobody's stopping you from doing this tag in August.)
▪ Taasia @ Librae Paints Pages
▪ Sabs @ Vengeance and Starlight
Apologies if I tagged anyone twice and it's absolutely okay if you don't want to do it!
What's the best book you've read so far in 2019? Just tell me how the first half of your reading year has gone! I'd love to know!